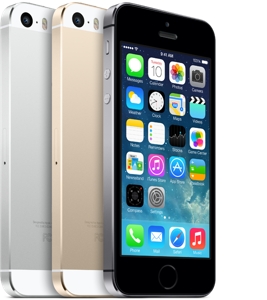 It's been almost a month since Apple announced the iPhone 5S and iPhone 5C. Apple's Nigerian site doesn't show official availability or pricing for both phones(or any iPhone for that matter) but we've done a short surf of the web and we've found sites you can order the iPhone 5S and 5C from.
Konga
Konga lists the Space Grey 16GB iPhone 5S at ₦164,990 and all colours of the iPhone 5C at ₦140,000. They promise to deliver within 3 working days and they claim both variants are in stock.
Jumia
Rocket Internet owned Jumia, lists the Space Grey 16GB iPhone 5S at ₦160,995 and the white iPhone 5C at ₦115,995. Jumia promises delivery within 5 working days.
CHECKOUT: iPhone 5S Versus iPhone 5C, Which Should You Buy?
It's clear what the cheapest option is. We've seen Konga and Jumia battle in pricing before and we hope to see it again. If you're looking to buy a coloured iPhone 5C, Konga is your best bet but if you're looking for a Gold or Silver iPhone 5S, you might have to wait for any of the retailers to stock them.
Know anywhere else where the iPhone 5S and 5C can be bought in Nigeria? Leave us a comment
Tags : apple, Buy iPhone 5C in Nigeria, Buy iPhone 5S in Nigeria, iphone, iPhone 5C, iphone 5s, Jumia, konga