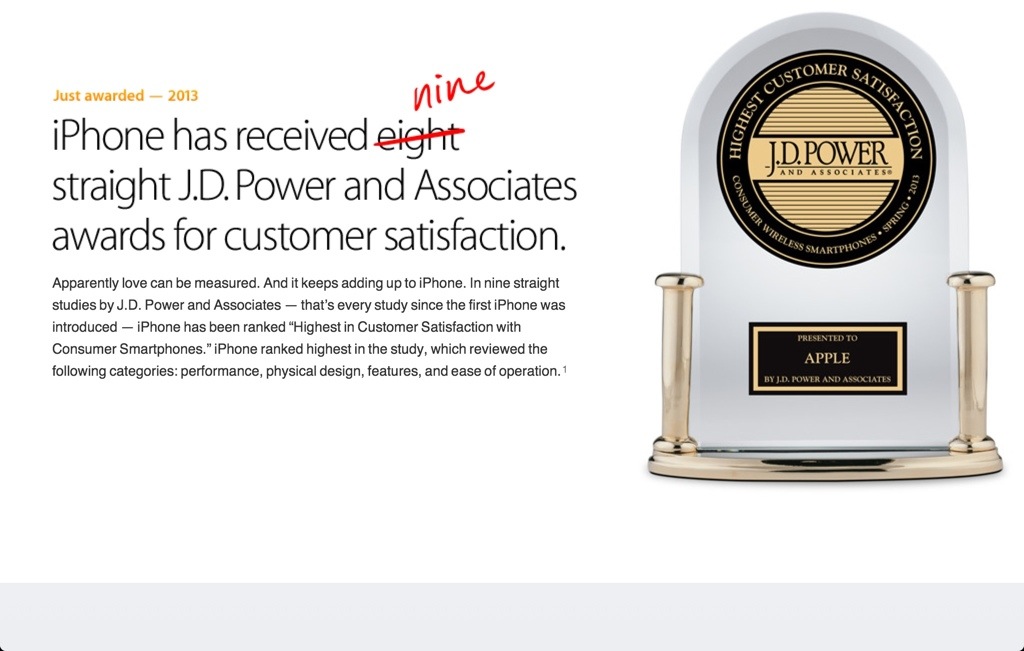 A few days after the Samsung Galaxy S4 was unveiled Apple put up a page on its website titled 'Why iPhone?', which is a page aimed at reminding consumers why the iPhone is superior to every other phone on the market, it does so by listing the top features of the iPhone.
If this page was put up any other time before the Galaxy S4 was unveiled, it would not have been much of a talking point, but the fact that the page comes up just a few days after the S4 raises a lot of eyebrows and lots of questions too.
Is Apple beginning to feel the heat? Did the Samsung Galaxy S3 eat that much into sales of the iPhone? What are your thoughts on the matter?
Tags : apple, Galaxy, galaxy s4, Galaxy SIV, iphone, Samsung