Google Turns 13 With A Doodle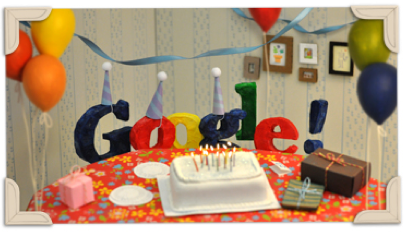 Welcome to adolescence Google. You're going to go through puberty – digital puberty. Mean people in your class like Facebook and Twitter might try to bring you down. Just be friends with them and the world will be a happy place. You might get a new boyfriend in a merger like Blogger and Zagat, they're really good friends now. You've come a long way Google, thirteen years and you're still going strong.
From this:
To this:
Google truly has grown as a whole company. From all of us at Technesstivity, we say Happy Birthday! Many more years of digital developments. We also wouldn't mind some cake. As usual, clicking the Doodle leads you to a Google search for 'Google'. Which I still find funny.
Related posts: