Samsung Teases Release Of The New Galaxy [VIDEOS]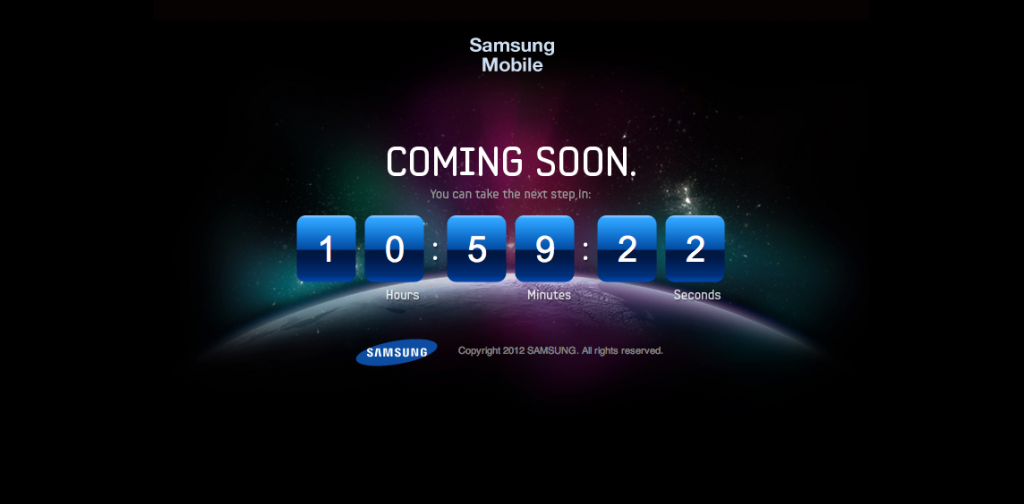 Samsung's launch of the next Galaxy phone isn't until May 3, but yesterday, Samsung, via their Twitter account, had been trying to draw customers' attention to a site which showed a countdown to what seemed to be the next Samsung phone.
Destination: tgeltaayehxnx

— Samsung Mobile (@SamsungMobile) April 22, 2012
Turns out we were all tricked and it was actually a countdown to the website which reveals a the next Galaxy will be revealed at Samsung Mobile Unpacked 2012 in London on the same date – May 3, and teaser videos. Pebble bubbles show up on the screen which gives us a hint of what the  shape of the next Galaxy might be.
The first video starts from earth and shoots into space. It shows that the next phone will fit easily into your hands and will make you stand out from "sheep". The second video starts from earth also and pans into space and says "For technology to be truly smart, shouldn't it fit into your life naturally?"
A leaked video of a purported Galaxy S III emerged from Vietnam a few days ago. Here are the teasers from Samsung.
Binjo contributed to this article.