Instagram Arrives On Windows Phone; Lacks Video Recording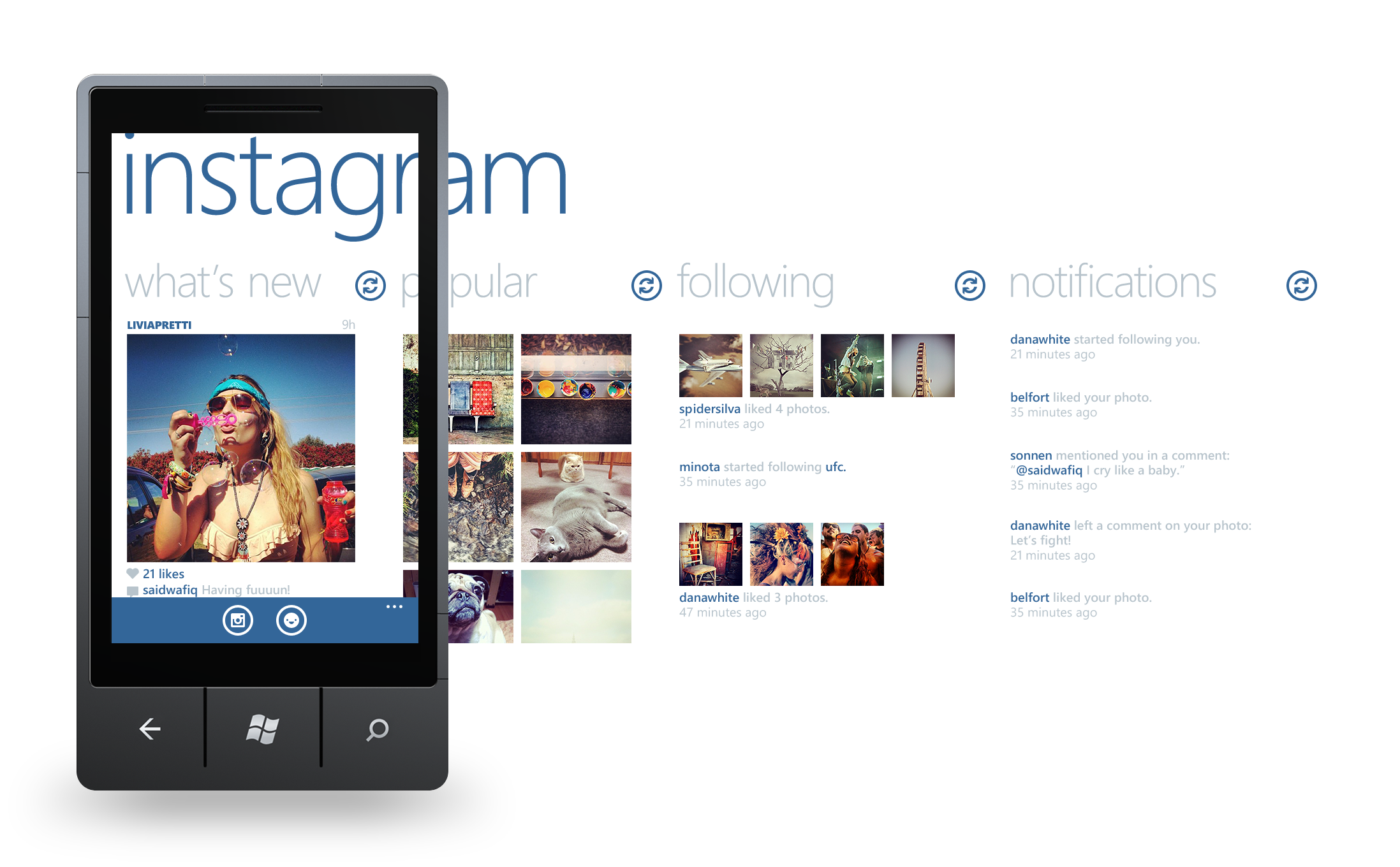 Instagram finally arrived on the Windows phone platform after Nokia attempted to put pressure on the photo-streaming site when they launched their own app called #2InstaWithLove. Well, looks like this move worked as the Instagram app is now available for download in the Windows Phone App Store.
The App is listed as "Instagram BETA" and includes all the usual photo editing features like the filters you find in its other versions but excludes the Video recording function for now. You also cannot tag people or view maps from geo tagged photos but you will be able to view other peoples tags and untag yourself if someone else tagged you in a picture.
You also wont be able to take photos from the app and would need to load up the camera app and jump back to Instagram to upload it but asides this the App works fine and fits well with the Windows Phone Environment.
Lets know how you are enjoying the App if you have downloaded it
Source: The Verge