Recently launched Oveem is an e-commerce store for fresh fruits and vegetables in Nigeria – at least that's what the description on the site says. Oveem's website has eight categories of fruits and vegetables to choose from and promises to deliver within 24 hours.
Here's what the website looks like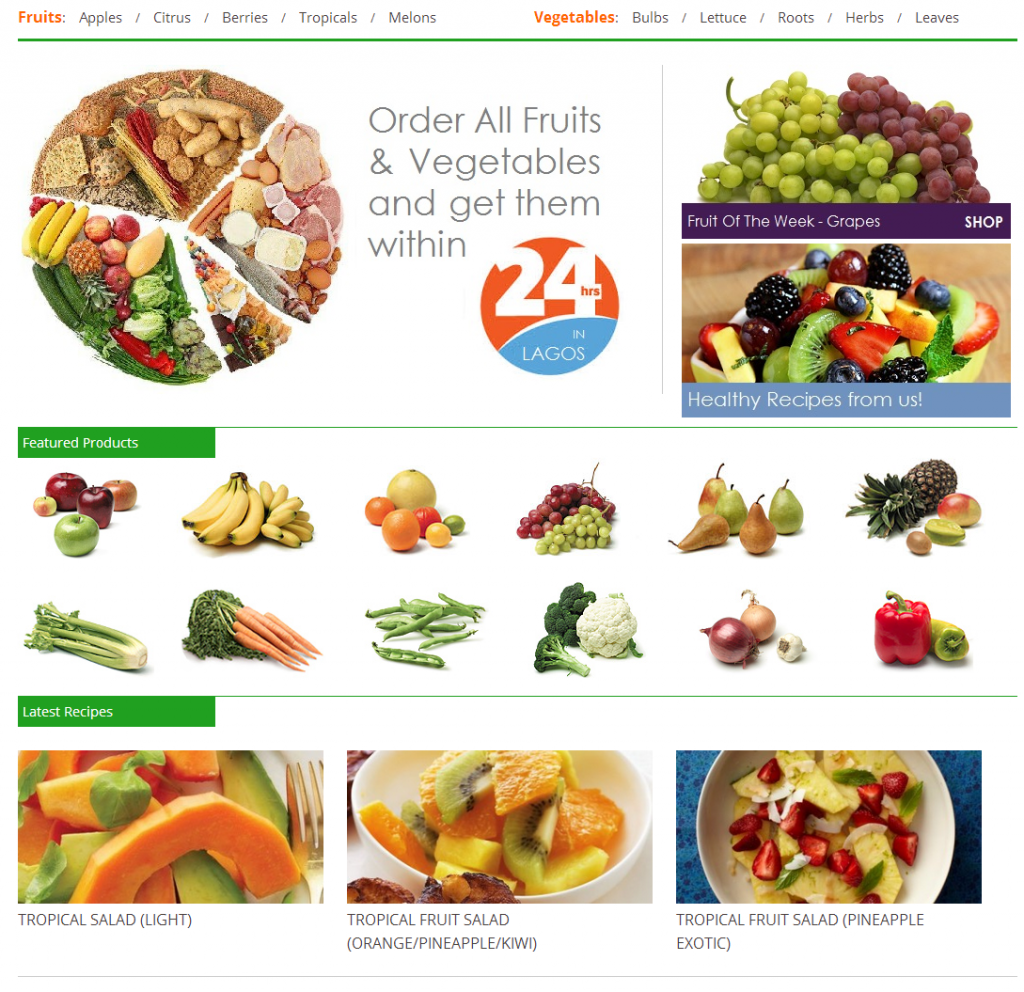 The service currently delivers to these areas in Lagos: Apapa, Ikeja, Ikoyi, Isolo, Victoria Island, Lagos Island, Lekki, Surulere and Yaba. We know you're already thinking about how they intend to preserve fruits over long periods of time. Well, Oveem's website says they handpick items after you order so you don't have to worry about eating rotten bananas and oranges.
If you're into salads and smoothies, you can also get them at Oveem. They say those can be delivered weekly to your home or office.
Oveem isn't the first attempt at delivering fruits and vegetables. In February 2012, we saw MHQ – an online store that promised to go to the market on your behalf. MHQ sold regular household items as well as pepper, onions and rodo. Yes, Rodo.
What do you think? Would you order from a site like Oveem?
Photo Credit: chany14 via Compfight cc
Tags : Business, ecommerce, fruits, grocery, Lagos, market, nigeria, online, vegetables