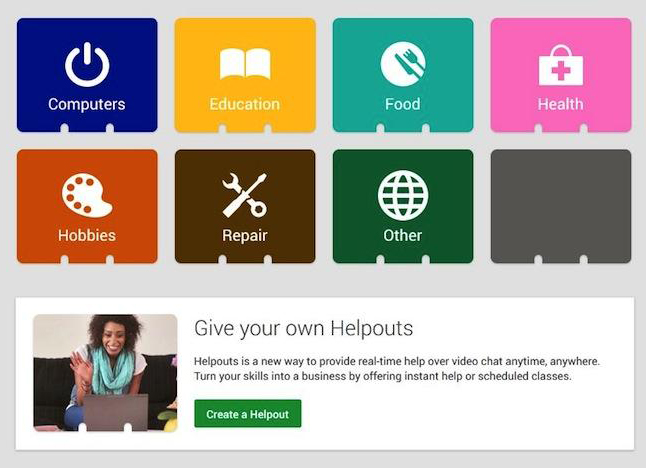 Google, the online search behemoth has launched a website for people who need help on just about anything from photography to cooking; other categories include Home & Garden, Computers & Electronics, Health & Counseling, Nutrition & Fitness, Fashion & Beauty, Art & Music, Cooking and Education. It utilises much of Google's existing services like Wallet and Hangouts to create an online marketplace where people can sell their service. Previously unveiled in August as a private service, Helpouts is now open to anyone and they can tap into more than 1,000 vetted providers.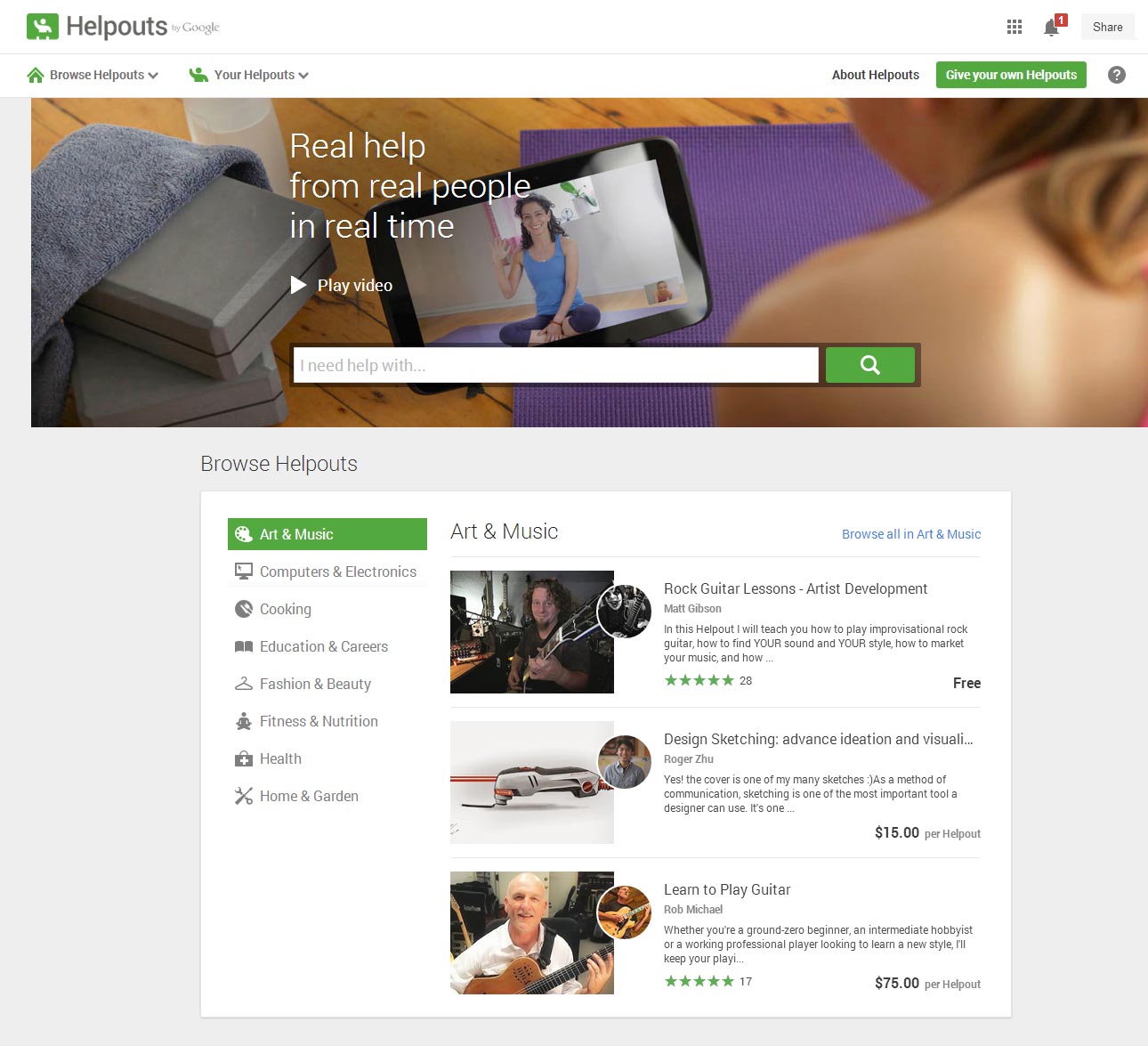 Helpouts already has an Android app and is available on the Web. The courses are created by tutors who may charge for their services out of which Google takes a 20% cut As many as 1,000 experts are on Helpouts, with individuals, small and medium-sized businesses being a part of the service.
The minimum age for people using the service is 13 while 18 is the minimum age to become an expert. Google has indicated some future plans of developing an API for the service to expand its reach.
Here is the introductory video to Helpouts.
Tags : E-Learning, Education, Google, Google Helpouts