Android KitKat: 10 Things You Need To Know About Android 4.4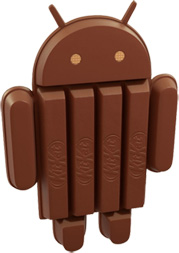 Google officially released Android 4.4 a.k.a KitKat a few weeks ago. Here are 10 important things you need to know about it.
1. "Ok Google"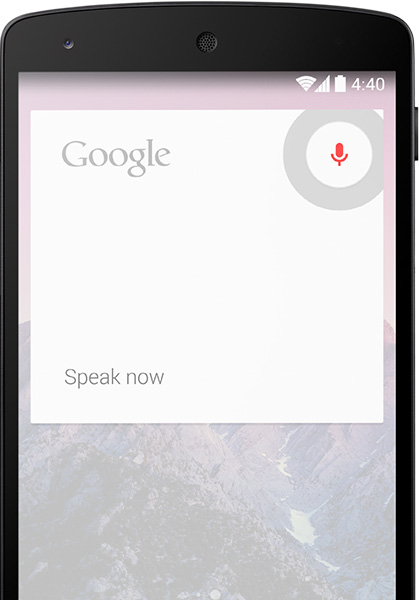 In Kit Kat, you don't need to touch the screen to get things done. Just say "OK Google" from your home screen to launch Google Now. You can search the Internet, send texts or play songs.
2. Immersive Mode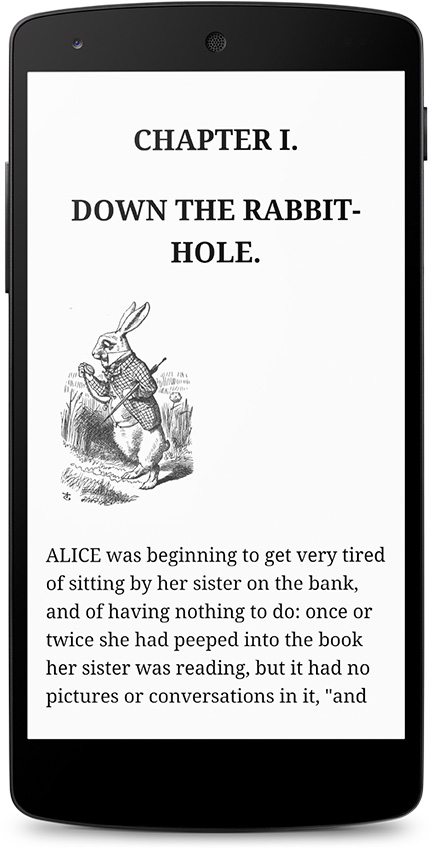 Whether you're reading a book, playing a game or watching a movie, they will take place in the new immersive mode. Immersive mode hides everything except what you want to see. To bring back your status bar and navigation buttons, swipe the edge of the screen.
3. Faster Multitasking
Android 4.4 optimizes memory and improves your touchscreen so that it responds faster and more accurately. Google built it so it can run perfectly on devices that have 512MB of RAM.
4. Contact Favorites and Search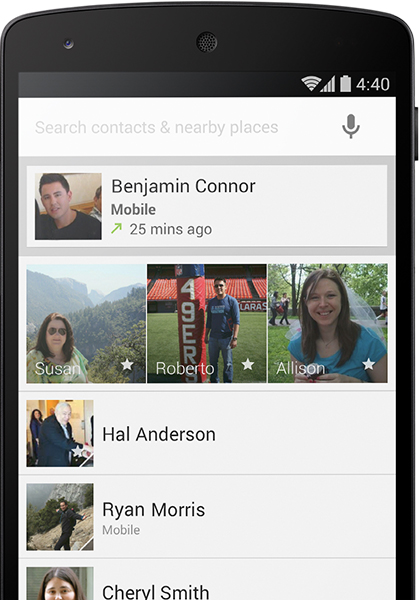 The new phone app prioritizes your contacts based on people you talk to the most. It also lets you search for nearby places and businesses right from your contacts so you can call them.
5. Hangouts is your new Messaging app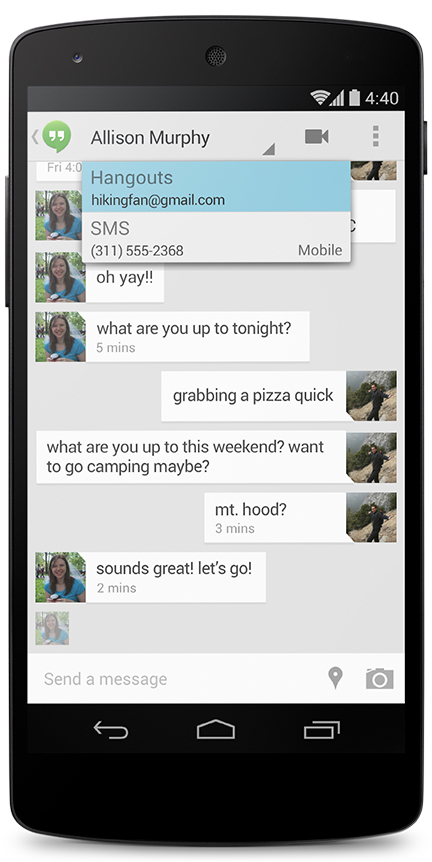 With the new Hangouts app, Google has placed all your SMS and MMS messages along with Instant messages from Hangouts. You can also send animated GIFs. Unlimited grumpy cat goodness!
6. Emoji Everywhere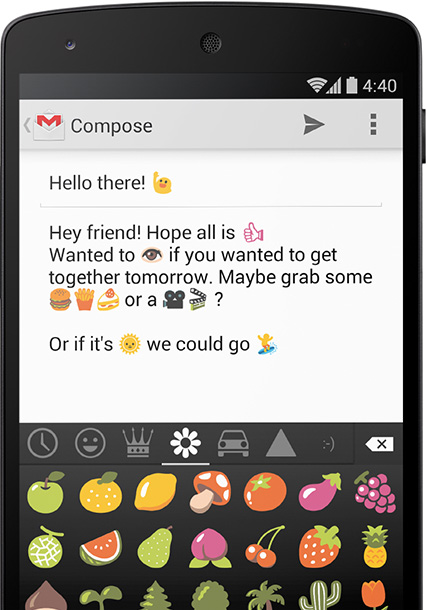 Android KitKat comes built with the famous japanese characters right in your Google keyboard.
7. Cloud Print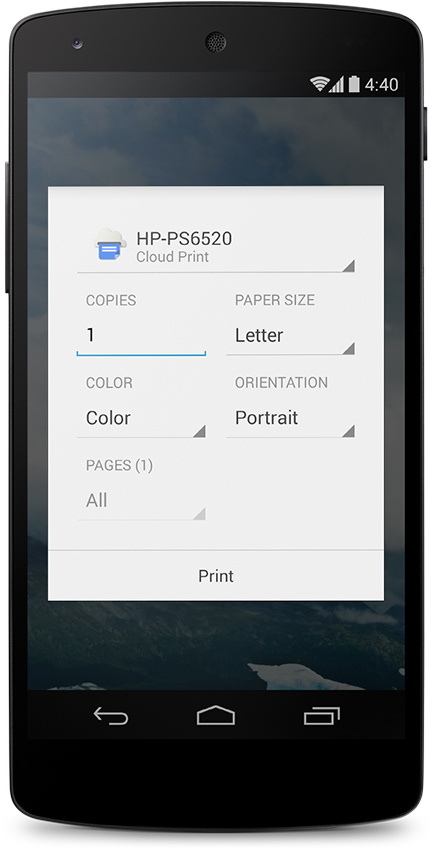 You can now print photos, documents and web pages from your Android 4.4 device. All you have to do is connect your printer to Google Cloud Print and print straight from your phone. For HP ePrint printers and other printers with Apps, you'll have no problems printing.
8. Open documents from anywhere
From QuickOffice, you can open and save files on Google Drive or other cloud storage services. It also has access to yoru recently used documents so you can send the file you just worked on.
9. New QuickOffice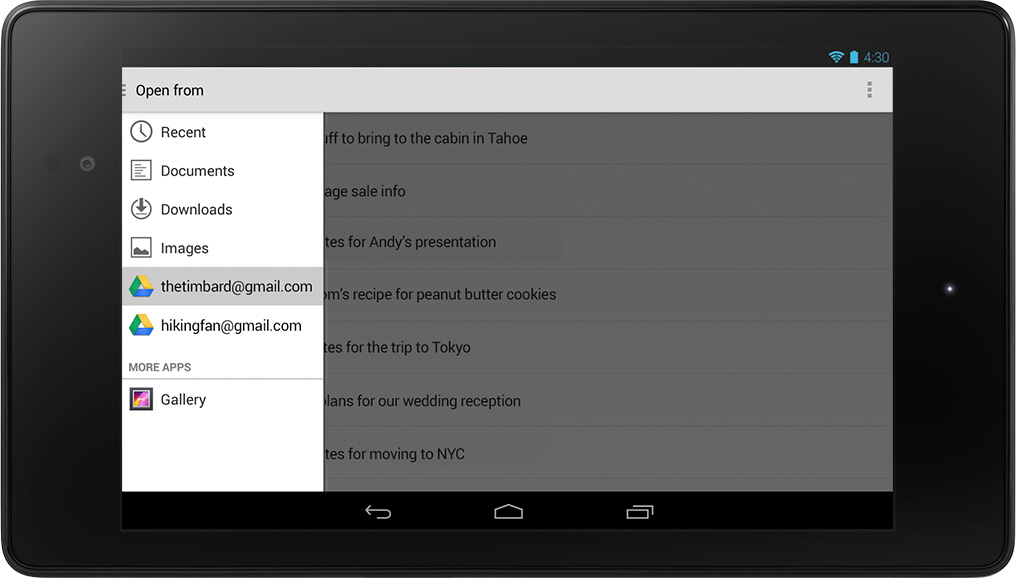 With the newly redesigned QuickOffice, you can create and edit documents, spreadsheets and presentations from your Android KitKat device.
10. Nexus devices first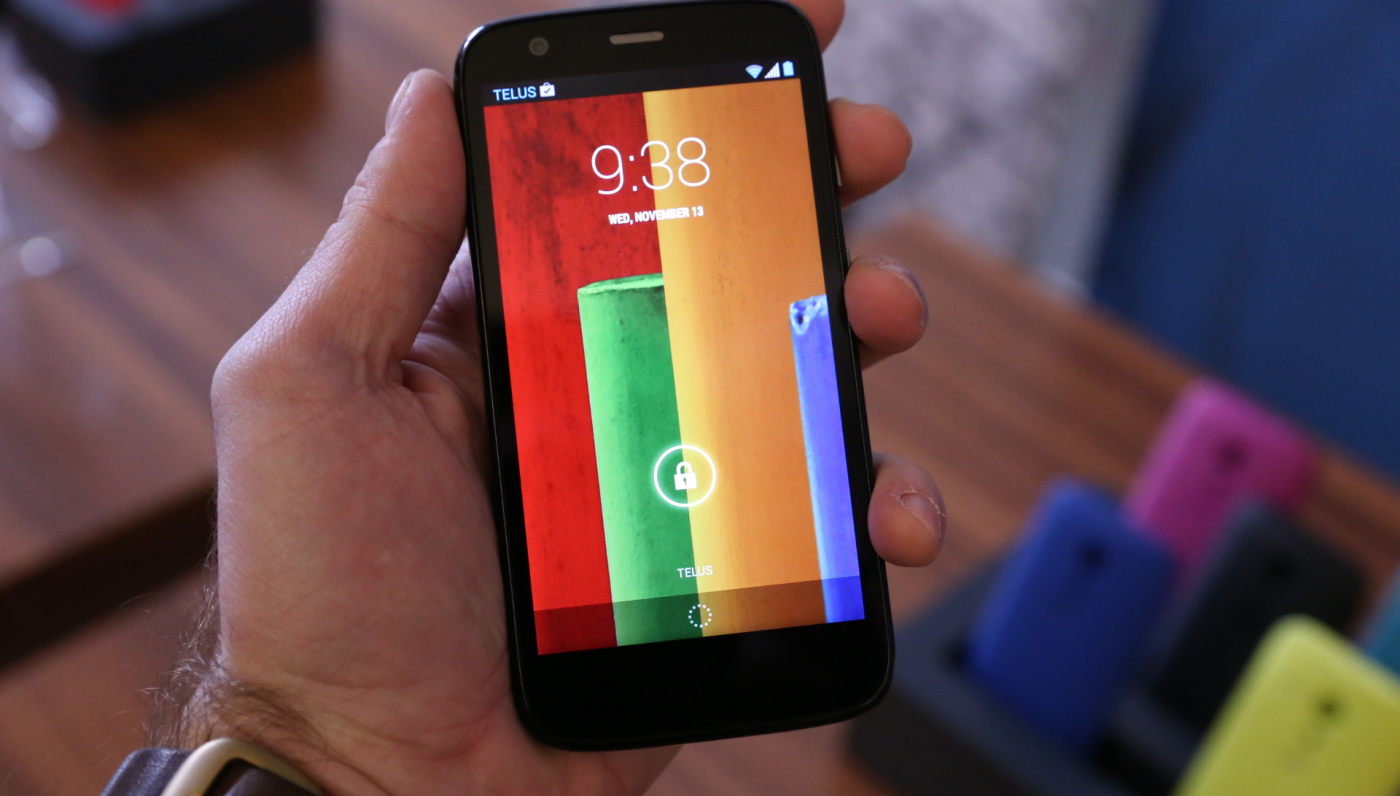 Wondering if you'll get updated to Android 4.4? It ships on the new Nexus 5 and will be coming to Google-collaborated devices first. If you've got a Nexus device or Motorola's Moto X or Moto G, you'll get KitKat before everyone else.
Android 4.4 is not a complete redesign like iOS 7 is which is a bit disappointing for a lot of users. The most important aspect of the OS is that it can run on devices with low RAM. It would seem Google wants users of budget Android phones to get the best experience possible.
Now, have a break.