In the last few days, we've noticed a barrage of discussion on the Internet about Path. We're here to answer all your questions.
So What Is Path?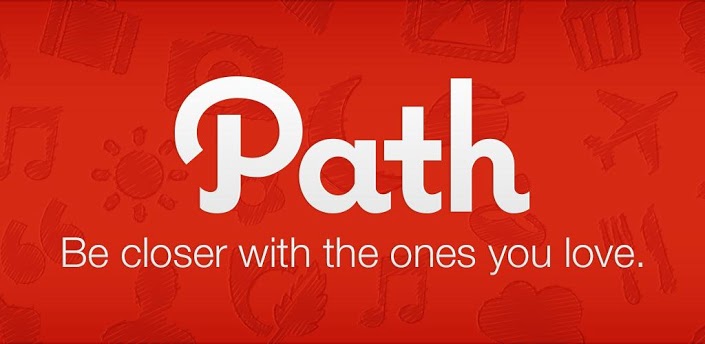 Path is a social network launched in November 2010 by Napste Co-Founder, Shawn Fanning and former Facebook executive, Dave Morin. Yes, like Facebook or Twitter, Path allows you share updates called "moments". A moment could be your new location status, a text update, a photo, the music you're currently listening to and whether you're asleep or awake. You can also create messaging groups for you and your favorite buddies or message them one-on-one with special emoticons..
How Do I Sign Up and Use Path?
You can sign up for Path via their website at Path.com or via the iPhone and Android apps. The path website currently enables only signups and certain setting changes. You cannot update or post moments via the website. You can only use Path within the apps.
How Do I Add People On Path?
You can add people on Path if you know their name and if they accept your friend request. There are basically no public updates so you cannot 'follow' people that haven't accepted your friend request.
If you know a person's email, you can hit the friend icon at the top right and invite them via their email address. Path's apps enable you invite contacts from your mobile phone.
For Facebook users, you can find your Facebook friends on Path by clicking on the "Find Friends" button after hitting the Friend icon.
How Is Path Different From Facebook or Twitter?
All social networks have the basic idea of sharing what you wish. Path gives you a different interface from other social networks.
Filters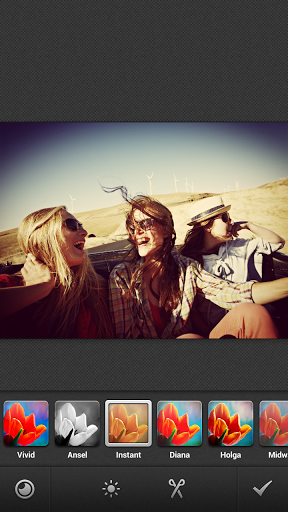 Path also has a filter feature – this lets you add filters to images and videos before you upload them like Instagram and Vimeo.
Search
On the search side, Path lets you search moments. You can search for happy moments, funny moments or what your friends did at night.
Stickers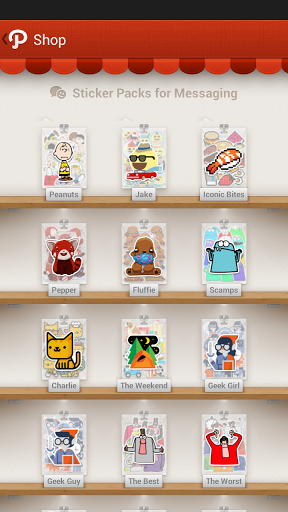 Similar to emoticons on other social networks and messaging apps, Path provides stickers for you to share how you feel. If you're not satisfied with the default stickers, you can purchase more within the app.
Music
When a friend updates what music they're listening to, Path gives you the ability to play that song from its library.
Shop
The Shop feature within Path's apps allows you buy stickers for messaging and filters for photos. Check it out by hitting the top right button.
How Do I Post A Moment?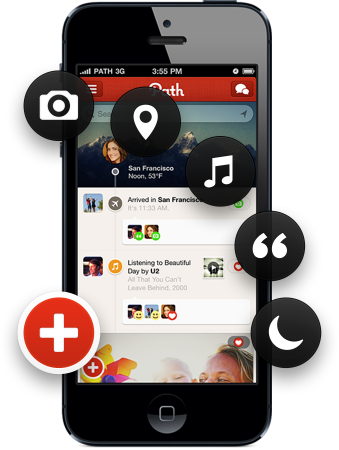 After logging into Path, there's a '+' icon at the bottom left. Clicking the icon gives you options on what type of moment you'll like to post. Options include a Photo, location update, music/movies/books you're consuming, a status update or whether you're awake or asleep.
You can also allow Path post moments automatically for you. These moments are mostly location based and they are shared when you change location.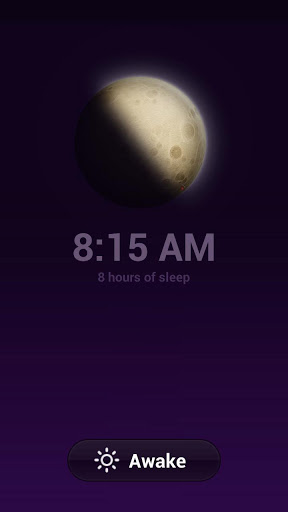 How Do I Like A Moment?
Path doesn't have 'likes'. You can select from a range of emoticons – smile, laugh, gasp, frown, or love. Just click the smiley at the far right of any moment.
Can I Inbox My Friend?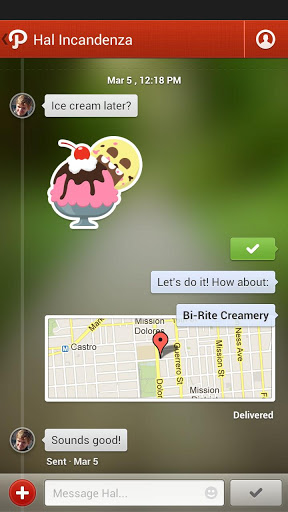 Path wants you to get closer to your family and friends so it's got that feature. Just hit the messaging icon on the far right. Note that messages cannot be deleted for now. You can also add a friend to your current conversation so you can plan a trip or just have fun.
How Do I Import and Export To and From Path?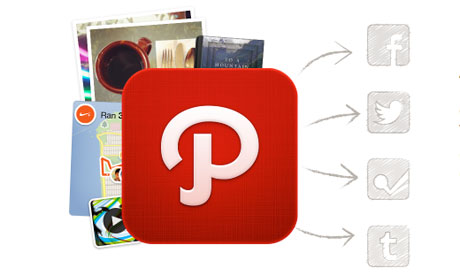 Path lets you share your moments to Facebook, Twitter, Foursquare, and Tumblr. You can also import your photos, statuses, and check-ins from Instagram, Facebook, and Foursquare. You can share content from other apps to Path via the share button. Like in the Nike+ app.
To export from Path to other networks. Click one of the social network buttons at the bottom right of each post.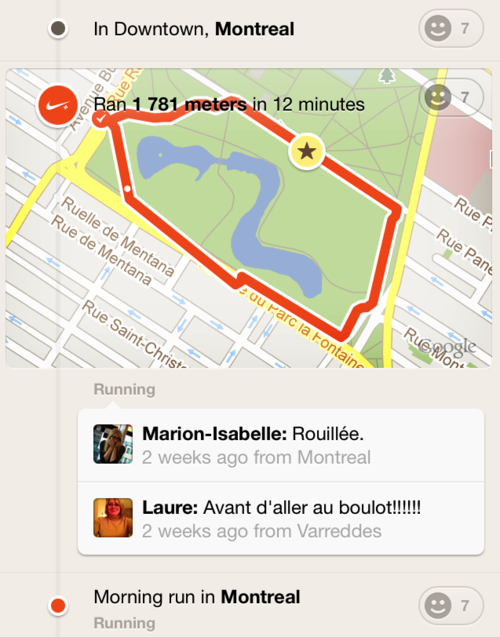 Who's Viewing My Moments?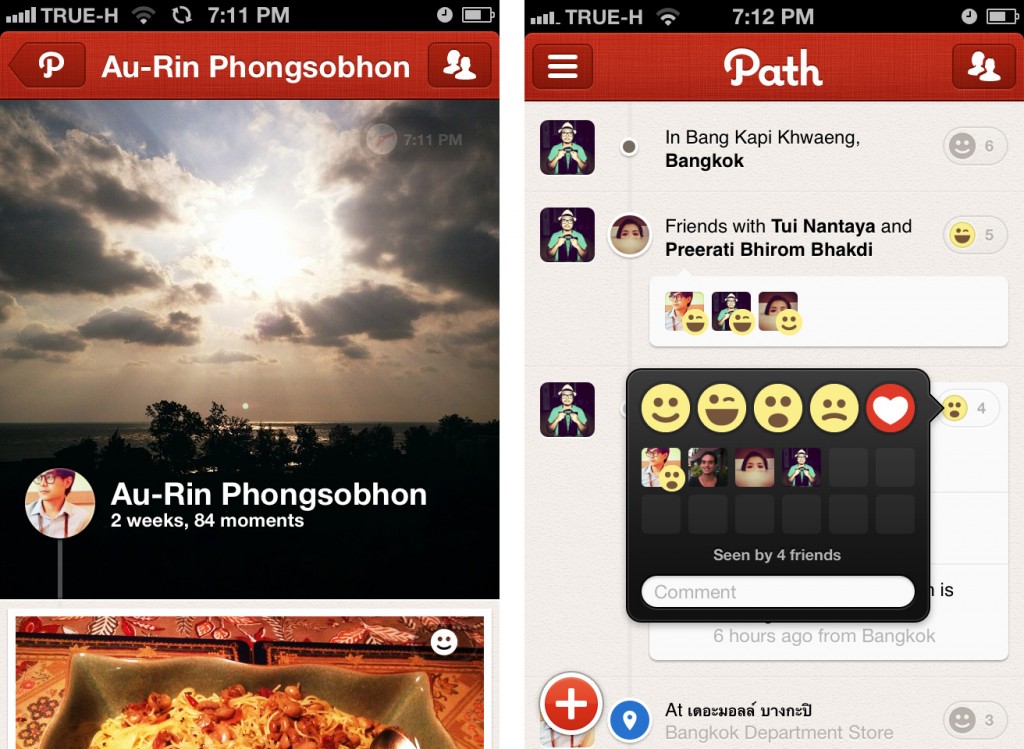 At the far right of every moment is a small emoticon. The emoticon shows how many people have seen your moment. Clicking it shows what friends saw that moment and interacted with it.
Are There Any Limitations To Path?
Path limits your friends to 150. Yes guys, you can only add 150 people on Path. Path encourages you to add only 'high-quality' connections. The company says it was inspired by psychology research that suggests people have a maximum number of workable social contacts. Path also wants you to be closer to your family and friends.
Is Path Available For BlackBerry or Windows Phone?
There is currently no Path app for Windows Phone and BlackBerry.
So that's it for information on Path. If you have any more questions please leave them in the comments section below.
Tags : Path, Social Networking