Oga At The Top: NSCDC Boss' Website Fail Goes Viral, We've Got The Memes. Dazall
First of all, we'll like to start with a background story on the NSCDC. The NSCDC is the Nigerian Security and Civil Defence Corps. I would tell you what they do if I knew myself, but you can find them controlling traffic at your owambe party. The NSCDC is currently recruiting new staff and it came to Channels TV's knowledge that there were multiple websites and fraudulent individuals were using the opportunity to scam innocent job seekers.
In the original video, The Lagos State Commandant of the NSCDC, Mr. Obafaiye Shem is on the hot seat answering questions to be the next millionaire meme. He was asked what the website of the NSCDC is and he could not give a definite answer. He later said he didn't want to give us a website because his "Oga at the top" might give us a different website. Dasall.
In an earlier video from February this year, another NSCDC boss claims they have created two internets.  Tim Berners-Lee would be proud.
Now, the memes you're waiting for.
There's even a shirt.

Here's a mix by DJ Ziggy on YouTube
.. and an audio mix by Adey – NSCDC Skank
You also want to checkout a dedicated Twitter account @oga_at_the_top.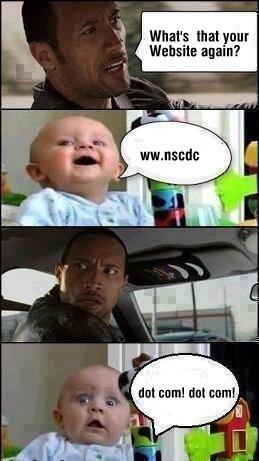 The NSCDC's official website is http://nscdc.gov.ng. Dazall.
Thanks, Solape