The BlackBerry 9720 Is Official, Runs BlackBerry OS 7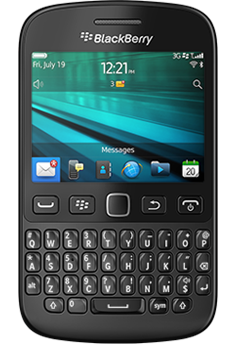 Hold It! BlackBerry announced a new BlackBerry running BlackBerry 7. The BlackBerry 9720 has a  2.8″ touchscreen and a QWERTY keyboard and is intended to provide what the company calls a "communications centric experience" with social sharing at the core of most of what the phone can do. For example, you can post to BBM, Twitter and Facebook with one status update and similarly post a picture to all three networks directly from the camera. The phone comes in different colors and is the newest addition to the company's line of lower end smartphones.
"It's perfect for customers upgrading from a feature phone or entry-level Android or Windows Phone device, as well as existing BlackBerry smartphone customers, that want a richer experience and jump up in style and performance,"

- Carlo Chiarello, Executive Vice President for Products at BlackBerry
This comes shortly after the company announced it's exploring "strategic alternatives," including the possible sale of the company.
The phone has an internal storage of 512MB an 806MHz processor and a 5 megapixel camera  with flash capable of taking pictures at a resolution of 480 x 360 pixels. External storage up to 32GB can be added via a microSD card.
Connection options are WiFi, 3G, EDGE, Bluetooth 2.1 and GPS. Talk time stands at 7 hours.
According to BlackBerry, the phone will be available in Asia, EMEA and Latin America in the coming weeks. No word yet on when it launches in Nigeria, but we'll make sure to keep you posted.
UPDATE: The BlackBerry 9720 is now available in Nigeria