Google Nigeria To Hold 'Thank God It's Thursday' Next Week And Premiere Special +Naija Documentary [INVITES]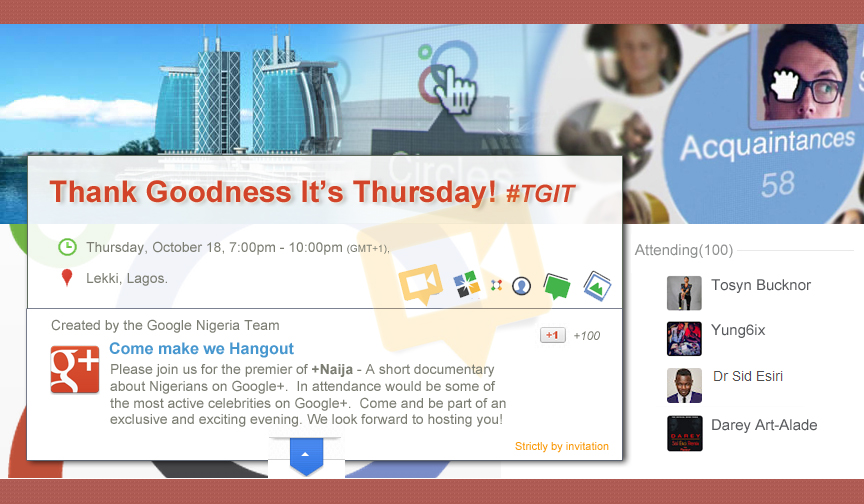 In its continuous push of Google+, Google Nigeria would be hosting over 100 active Nigerians on Google+ at an event tagged "Thank God It's Friday"(TGIT). TGIT's attendance will feature a star studded list of music and movie celebrities and regular Google+ users who have been active since its inception.
The event will hold on Thursday, October 18th from 7 PM to 10PM and will premiere +Naija: a short documentary about Nigerians on Google+
According to Google, the event is a platform to celebrate top Google+ users that have inspired others to signup and share on Google+.
We've got three invites to TGIT for you. All you have to do is add us to your circles on Google+, follow us on Twitter and like us on Facebook and leave a comment below this post telling us your favorite feature on Google+. You also have to add a link to your Google+ profile. The deadline to enter is Tuesday, October 16th at noon.
If you get an invite, don't forget to share pictures om Google+ with the hashtag #tgitlasgidi. Good luck.