How To Get The New YouTube Homepage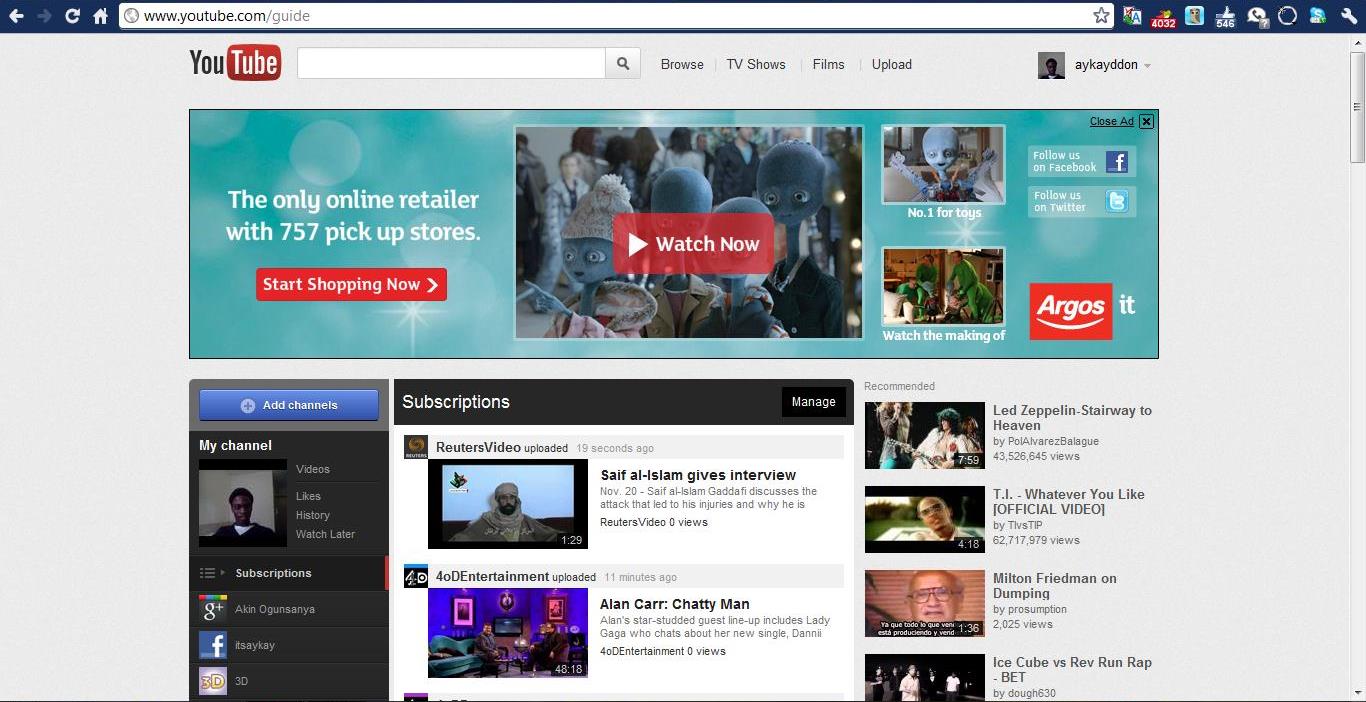 YouTube is testing a new homepage design which can be activated by adding a cookie to the browser. Below is the guideline for getting the new homepage for the Chrome and Firefox browsers. Google is continuing to push new designs of its products one after the other. We've seen a new Blogger, Gmail, Google Reader and Calendar in the last 6 months. The new designs are part of Google's move to push Google+ across all services.
This is YouTube's second redesign this year, the first was codenamed 'Cosmic Panda' and this is an extension of the template.
How To Get The New YouTube Design
To enter the cookie go to YouTube in you browser and for Chrome open Developer Tools by using the keyboard shortcut Ctrl+Shift+J. For Firefox use the shortcut Ctrl+Shift+K to open the web console.
Type  " document.cookie="VISITOR_INFO1_LIVE=ST1Ti53r4fU"; " in the console tab and then refresh the YouTube page.
The new layout is a three pane system with user and channel info in the left pane, subscription updates in the middle pane, and recommended videos in the right pane. It is a less-busy layout that I hope YouTube decides to incorporate.
Feel free to share your views about the new changes to YouTube's homepage.
Source: LifeHacker