BlackBerry London Running BBX Leaks[PIC]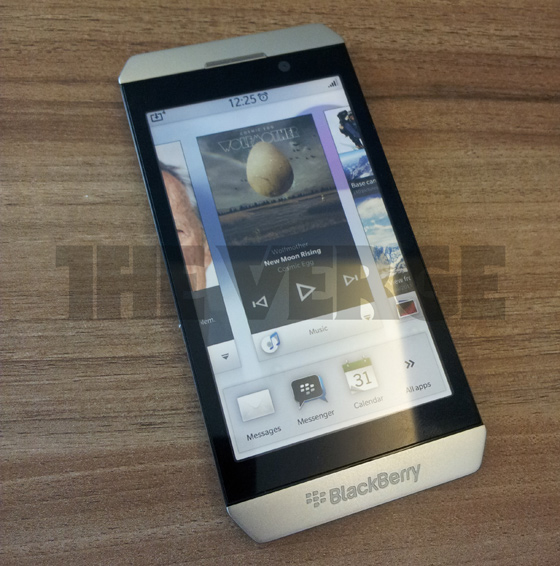 An image of the first BlackBerry to run BBX has been leaked to The Verge. It is codenamed "London" and is rumored to be released in Q3 of 2012. BBX is a QNX build and is RIM's newest operating system. The phone is rumored to run on a TI OMAP dual-core 1.5GHz CPU, 1GB of RAM, 16GB of internal storage. It's also equipped with  an 8-megapixel rear-facing camera, and a 2-megapixel front-facing camera. The report says it's thinner than the iPhone 4 and is about the same size as the Samsung Galaxy S II. The earlier reported BlackBerry Colt is reported to have been scrapped for the London.
The design seems rugged like the Droids we've been seeing lately and resembles RIM's Porsche Designed BlackBerry P9981. The image shows its running an operating system like the PlayBook but with redesigned icons. The report also claims RIM will show off a new "very thin" version of the BlackBerry Torch with a 3.7-inch display and a slide-out keyboard.
The image leaked is a dummy model. The kind you'll see on display in stores so the screen on this leak is probably static. There's also a probability that this is just a hoax. It could also be a prototype or a concept that RIM is working on. We'll continue to update you as more details emerge.