TechCabal Hosting Startup Competition in Lagos With $22,000 Prize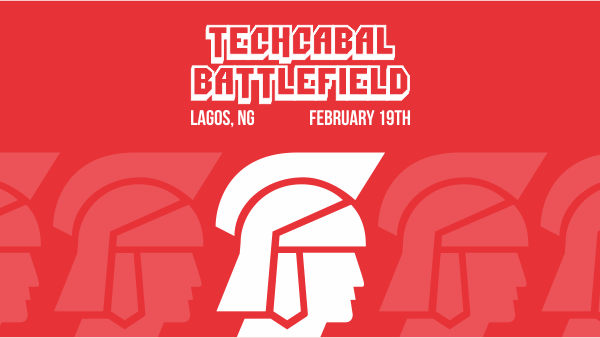 TechCabal in partnership with Social Media Week Lagos, announced its first startup competition dubbed TechCabal Battlefield (think a local version of the one from TechCrunch Disrupt).
Also in partnership with Stanbic IBTC, Jobberman, VC4Africa, Memeburn and others, TechCabal will look for budding startups and put them through training sessions with industry professionals. The finalists will then present to a panel of judges that includes Iroko Partners CEO, Jason Njoku (iROKOtv, iROKING) amd Jobberman CEO, Ayodeji Adewunmi.
The juicy bit (and the reason you probably clicked this link) is the $22,000 prize for the winning startup – yes, they mean dollars. The winner gets $20,000, and the runner up gets $2,000 – no strings attached.
"We are really excited about the potential for the technology ecosystem, and way beyond the token prize money, " said Bankole Oluwafemi of TechCabal. "We hope that the event will facilitate high value networking opportunities for startups and investors, as well as deeper awareness for Nigerians at large."
Anyone can attend the event, all you have to do is register through the Social Media Week website. If you're a startup that has received less than $200,000 (again, in dollars) in funding, you're encouraged to apply and find out more details here.
May the odds be ever in your favour! (I really couldn't help it, sorry.)
UPDATE: An earlier version of this post stated the prize money was $10,000. A $10,000 contribution from iROKING.com and $12,000 from Stanbic IBTC brings the total winnings to $22,000.
Faridah Seriki has been interested in technology since she got her hands on a desktop when she was eight. She founded Technesstivity after releasing a successful blog she made for class combining her passion for both journalism and technology. Faridah graduated from Vivian Fowler in 2009 and lives in New York where she graduated from Hofstra University with a Bachelors degree in Broadcast Journalism
More Posts - Website - Twitter - Facebook