Apple Begins Selling Refurbished Retina Display Macbook Pros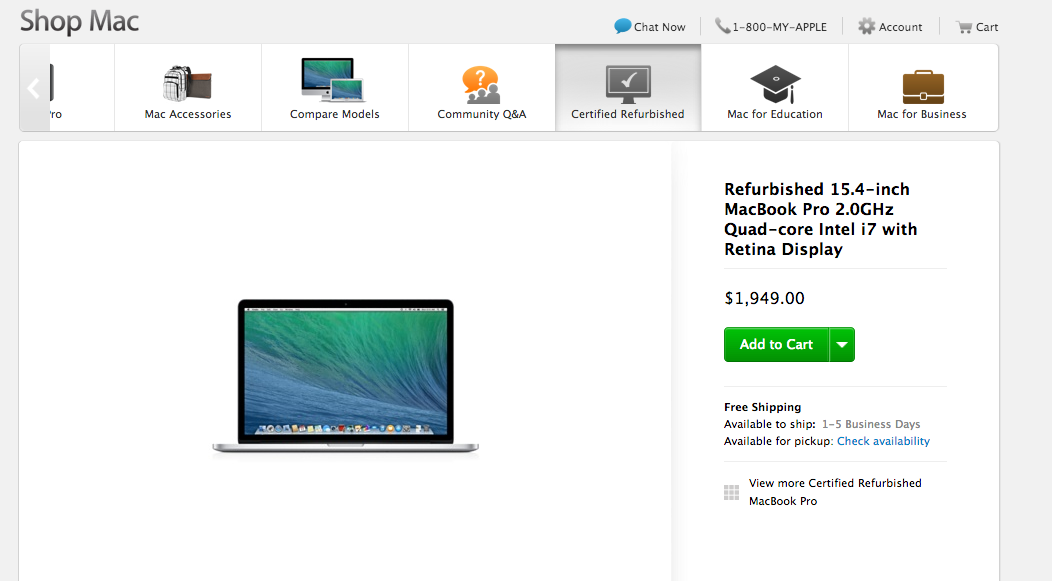 If you are in the market for a new Retina Display Macbook Pro and you are not ready to shell out all the cash for it, then you're in luck as Apple started selling the refurbished versions of the latest ones.
Apple announced its latest line of Retina Display Macbook Pros in October 2013 which are more powerful and pack the latest technologies inside. The equivalent version of the refurbished version on sale is selling for $2,299 while the refurbished is selling for $1,949 saving you about $350. You can use the money saved to pick up some nice accessories or even an iPad Mini if you are in the mood for that.
You can head on down to http://store.apple.com/us/browse/home/specialdeals/mac to browse the refurbished deals.