Apple Updates The MacBook Pro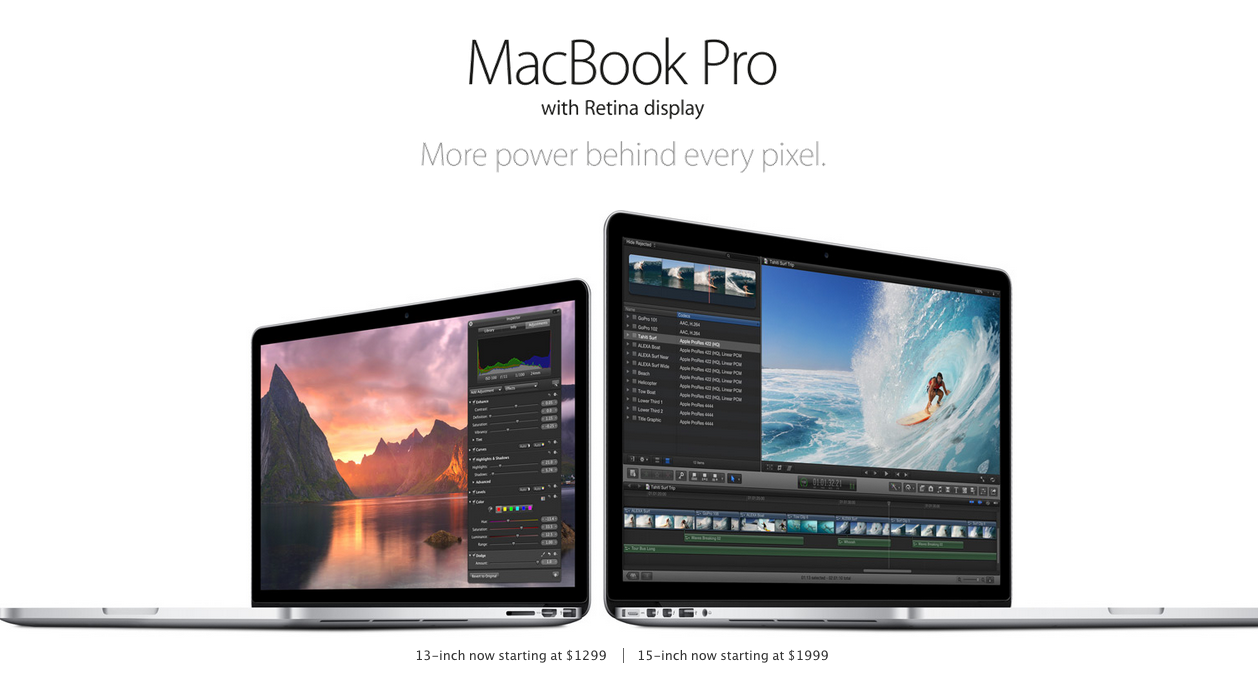 Today at the Apple event which featured the release of the iPad Air as its star attraction, the company showed some love to its MacBook Pro line up.
The upgrade which for the 13-inch version is now thinner at 0.71-inches and weighs 3.46 pounds and the 15-inch model came with upgrades such as improved graphics processors, a new Intel Quad-Core processing system, improved battery life (up to 8 hours), and new 802.11ac WiFi.  The MacBook Pro line now has in it the Haswell CPUs which has proved to offer significant improvements to battery life and comes out of the box with OSX Mavericks which is now available Free at the App store.
The flagship MacBook Pro with Retina display retains its very high screen resolution, which results in crisper text and clearer photos (2,560×1,600 for the 13-inch model, 2,880×1,800 for the 15-inch model).
The 13-inch MacBook Pro starts with 4GB of RAM and a 128GB SSD, while the 15-inch version defaults to 8GB RAM and a 256GB SSD (which Apple described as "a quarter terabyte"). Both models are available NOW!