Samsung Galaxy Note 10.1 2014: First Impressions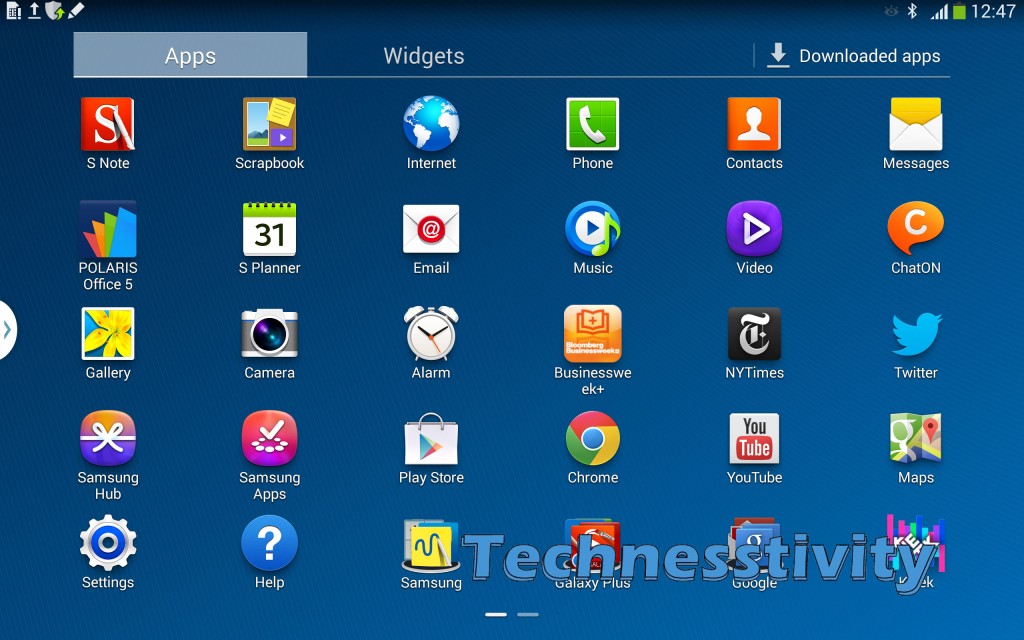 I had Samsung's 2014 edition of its Galaxy Note 10.1 for about two days this week. Here are a few thoughts after using it.
Too Large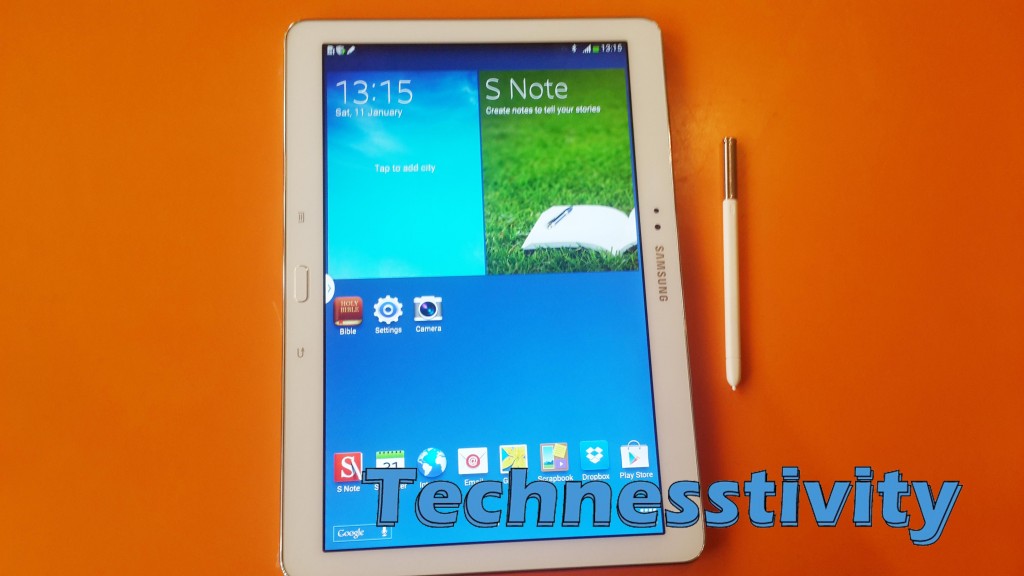 10.1-inches is a bit too wide for a device that's mean to be mobile. It's really light so your hands won't feel it but typing is a bit stressful because you'll have to move your fingers from one end of the device to the other. Constantly.
Handwriting Recognition!
When your wrists hurt after moving your fingers around so much, you can use the Note 10.1 2014′s stylus and write instead. Handwriting recognition works great.
Camera
The camera is a bit slow by a few milliseconds. The good part is you can take a selfie and a picture of what you're seeing at the same time. Here are 2 pictures taken at the journalists training at cchub last weekend.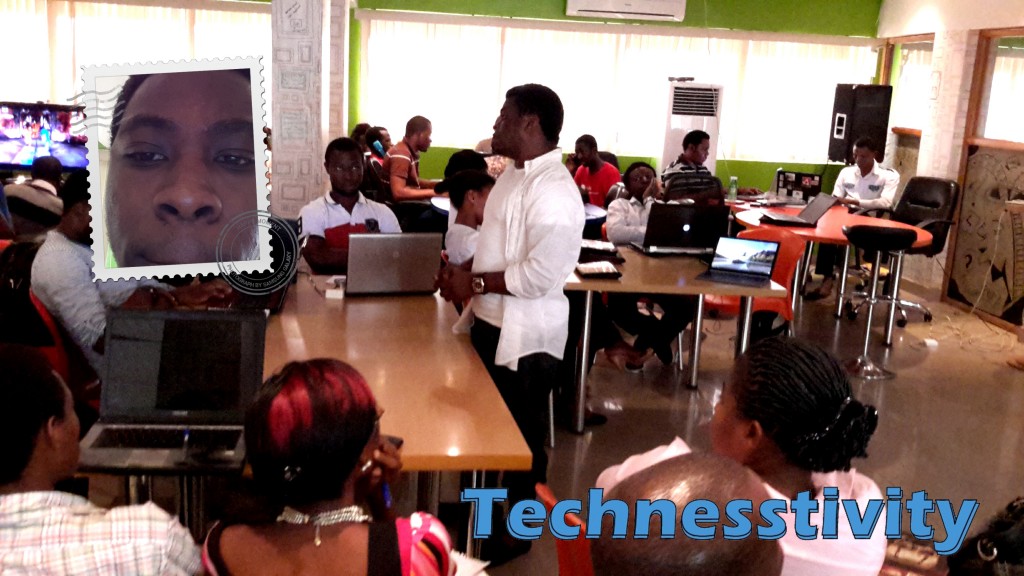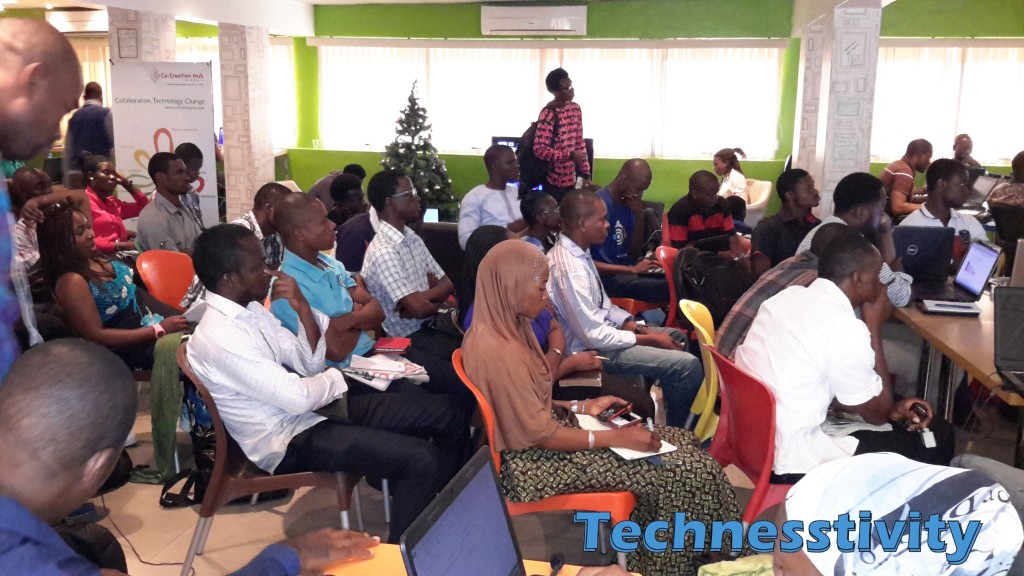 Way Too Many Features
Samsung boasts of its multi-window feature on this device. For me, it's a lot of stress. There are also too many options that pop up when you don't need them. Like the notepad and calendar that pops up when you turn of the display and turn it back on. You can also swipe down from the homescreen for another window. Its function I couldn't figure out.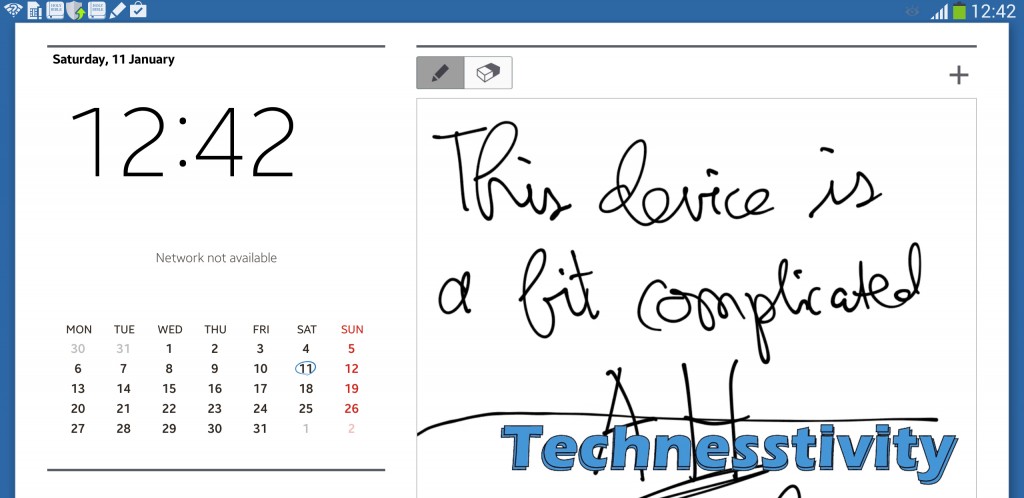 If there's one thing you have to get used to, it's the number of gestures you can make from the home/middle button. When you hold it for a while, it shows you apps that are currently running so you can switch. When you tap it twice, S-Voice comes up.
On the left of each app you run is a small arrow icon. When tapped, it shows a list of shortcuts to other apps. I mean, when I want to go to other apps I can just go home or switch apps right?
Conclusion
The Samsung Galaxy Note 10.1 2014 edition reminds me a lot of a desktop working environment. There's just so much chaos.