BattaBox Gets Rick Ross' Hold Me Back Video Taken Down For Copyright Violations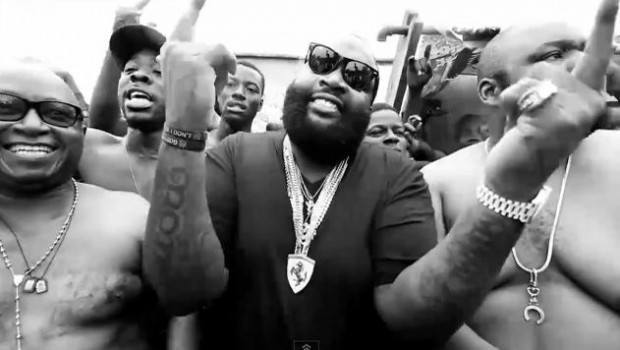 Nigerian local video content creator and publisher BattaBox has filed a copyright complaint to YouTube against a controversial video of Lagos by American rapper Rick Ross. Hold Me Back(Nigeria) tells the story of the slums and hustle in Lagos and has received criticisms from a large section of Nigerians.
BattaBox as a YouTube advertising partner has certain privileges over copyright claims. In 2 tweets to me, BattaBox says part of its content was used in Rick Ross' video.
yes o! dem blame Naija for piracy so we won't let dem do am back to us! @upnepa BattaBox claim copyright to Rick Ross' Hold Me Back video

— BattaBox (@BattaBoxTV) October 8, 2012
they put some of our video content in their video without seeking permission- 'Hold BattaBox back' joh !! @upnepa

— BattaBox (@BattaBoxTV) October 8, 2012
Maybach Music has however taken down the original video it put up and replaced it with an alternate version.
BattaBox was founded by ex-CNN reporter Christian Purefoy and was launched during the Occupy Nigeria protests in January this year. Since then, the service has continued to see growth as some of its own videos(How Many Boyfriends can a Naija girl have) have gone viral.
A few weeks ago, YouTube took down the video of "Toyin"by upcoming group DRBLasGidi after a copyright claim by DJ and Producer DJCaise. Members of DRB then came out to state that the copyright claim was false.
YouTube takes copyrights very seriously and takes videos down sometimes without enough claim because YouTube tries as much as possible to avoid lawsuits.
The question however is what a person can claim copyright of. Iroko Partners took a couple of covers of Nigerian songs last year simply because Iroko had licenses to the music videos and/or the songs.
Image: Otekbits