How To Download OSX Mavericks For Free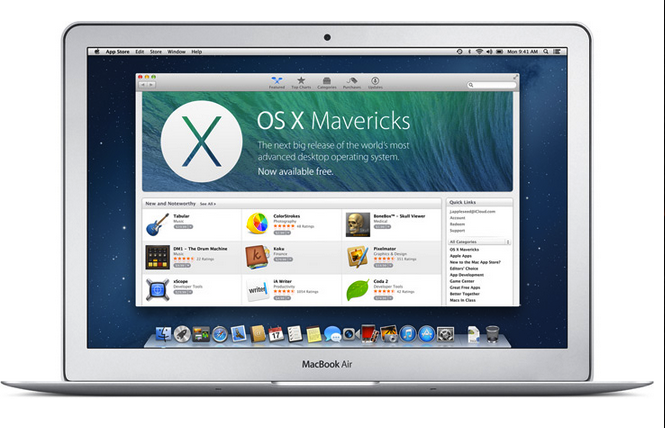 Apple's latest Mac operating system is now available to the public and they have gone forward to make OSX Mavericks a FREE download from the Mac App store as long as your system passes certain criteria's.
In this post, I'll help you check and if you are eligible for the upgrade and share some tips for a successful installation.
1.     Check your Mac hardware
To get details about your Mac model, click the Apple icon at the top left of your screen, choose About This Mac, then choose More Info.  If your Mac matches one of the listed ones below then it will be compatible with OSX Mavericks.
iMac (Mid 2007 or newer)
MacBook (Late 2008 Aluminium, or Early 2009 or newer)
MacBook Pro (Mid/Late 2007 or newer)
MacBook Air (Late 2008 or newer)
Mac mini (Early 2009 or newer)
Mac Pro (Early 2008 or newer)
Xserve (Early 2009)
2. Check your OS X version.
While you have the About This Mac window open, check what version of OS X your Mac is running. You'll see it listed beneath your serial number.
You can upgrade to OS X Mavericks from Snow Leopard (10.6.8), Lion (10.7), or Mountain Lion (10.8) but will need to upgrade to the latest versions of those ones before you can then upgrade to Mavericks.
3.    Download OS X Mavericks
Open the Mac App Store and click OS X Mavericks. Click the Download button. Then follow the onscreen instructions to install it. If you don't have broadband access, you can visit any Apple Retail Store to get help with downloading.
Tips:
Make sure you have backed up your entire system preferably with Time machine.
Close all applications and prevent any interruptions.
Upgrade and tell us what you think about this new OS X.