If you're familiar with GrubHub, Seamless or Just-Eat, you'll love HelloFood. Ordering food in Nigeria (speaking from a Lagosian's perspective) can be a little bit of pain. If you don't collect the restaurant's phone number or menu while you're there, it might be hard to satisfy your craving when you don't have a ride or you're just lazy.
This is where HelloFood comes to the rescue. You have a good number of restaurants to order from, including 
Chicken Republic 
and even 
Ghana High Commission
. You also get good deals from certain places like 
Johnny Rockets
 where you get free fries and a drink when you order a burger – you're welcome.
"We already have 220 partners in Lagos, but we are soon expanding to Abuja and beyond. We want to be the universal food service for all Nigerians," said Managing Director, Joe Falter. "We want to be the first place Nigerians think of when they need food: whether it's for them at work, for their families at home, or to cater an event."
To be that "first place Nigerians think of" of course, you'd need to go mobile because that's where most of us are. So they've just launched Android and iPhone apps that bring the already convenient service to you on-the-go.
HelloFood is service from FoodPanda that has similar services in Europe, Asia and countries like Ghana, Kenya and Ivory Coast in Africa.
Now on to the good stuff: Put in "TNTT readers" at checkout and get ₦500 off your order. Again, you're welcome.

What do you think about the service?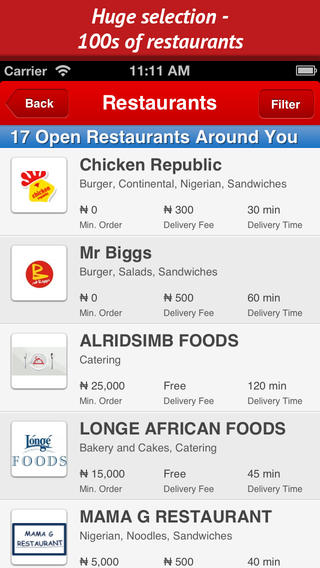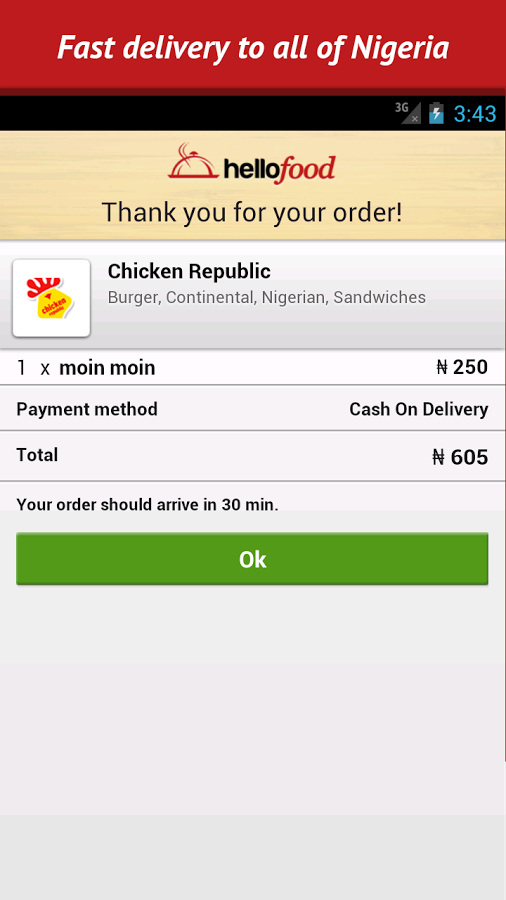 Tags : ecommerce, foodpanda, grubhub, HelloFood, Lagos, nigeria, seamless