New Super-Slim PS3 Launching This Month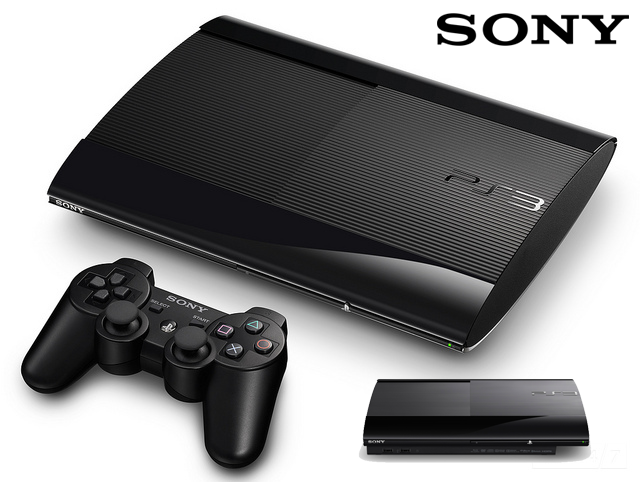 At the Tokyo Game Show, Wednesday, Sony announced a new variant of its PlayStation 3. The new PlayStation 3 is 20 percent smaller and 25 percent lighter than the previous one and will be available in 250GB or 500GB models.
The new PS3 measures 11.4-inches wide, 2.36-inches tall, and 9.05-inches deep with a nice textured surface on the top of the console. It retains the curved style of its predecessors, all-in-all its no bigger than a laptop, a really sexy sleek laptop. Once again it features a Blu-Ray drive for playing high-definition movies and games. Owners are also able to use the hard drive to store photos and videos as well as digital games.
There aren't many physical differences to the new model. However, there's a disc tray to replace the old sliding one and a grooved design at the top. Sony is making the new Playstation 3 available in "Charcoal Black" and "Classic White".
Super Slim Ps3 will be available in three configurations, the flash-based 12GB model launching on October 12th for €229 (est. £180) exclusive to Europe.
A 250GB Black PS3 + UNCHARTED 3: Drake's Deception Game of the Year Edition + more than $30 bonus for DUST 514 will launch on September 25th in North America for $270.
Lastly the Super Slim Ps3 launches with 500GB on September 28th in Europe for  €299 and October 3rd in North America for $299. Japan will see a launch too, with the 250GB &  500GB models available in white.
Sony will also be making a range of bundle deals available sometime around the Christmas season featuring titles such as FIFA 13 and Assassin's Creed 3, as well as the company's Wonderbook augmented reality reading peripheral.
A worthy last salute before Sony goes up against Microsoft in June 2013 at E3, to reveal their next-gen consoles.
Will you be buying the new PS3? Please leave us a comment

Binjo contributed to this report