It's Happening! A Quick Sneak Peek at BBM For Android
BlackBerry announced BBM for Android and iOS devices would come this summer. It's August now, and we were starting to get a little impatient until we found a sneak peek of the sign-in page for BBM on Android courtesy of BGR.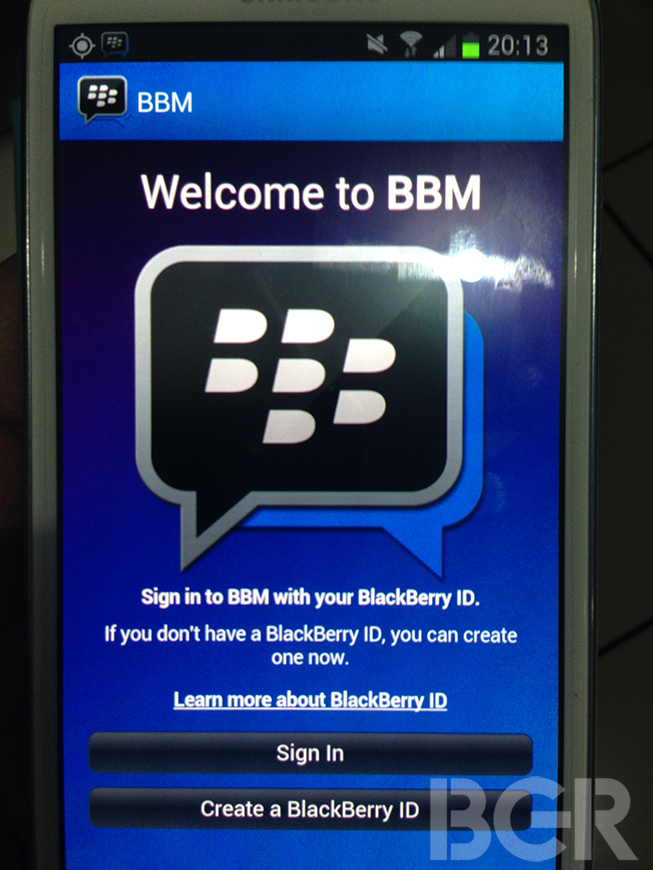 It's apparently the first photo of the genuine app Android app. The picture is from a Samsung Galaxy S3 and though there isn't any more than that, at least we know it's real and it's coming sometime soon.  A fake app appeared in the Google Play Store a few weeks ago and invaded the privacy of oblivious users.
Are you anticipating the app as much as we are? Tell us in the comments!
Source: TechSuplex via BGR