Fake BBM For Android App Surfaces In Google Play Store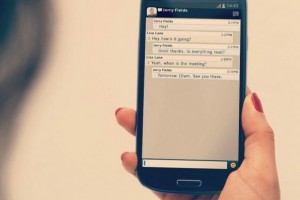 A lot of people can't wait to get on BBM for iOS and Android smartphone since Blackberry announced it would make the app cross-platform. The company said it would arrive this summer but did't mention an exact date, and it seems someone has taken advantage of this.
There is a fake Blackberry messaging app in the Google Play Store created by a developer called RIM (BlackBerry phones are no longer called Research in Motion or RIM). Although the app has been pulled down by Google, the developers managed to get more than 100,000 people to download the app, leaving victims with a screen promising the app would start working on 27 June. If that wasn't bad enough, the app followed up with an agreement to allow advertising network StartApp to install icons, bookmarks and more on your phone.
The official app from Blackberry is not out yet and we don't have word on a date when it will be available, but we will keep you informed.
Better safe than sorry.
Source: Cnet