Maliyo Goes Social: Launches Its Games On Facebook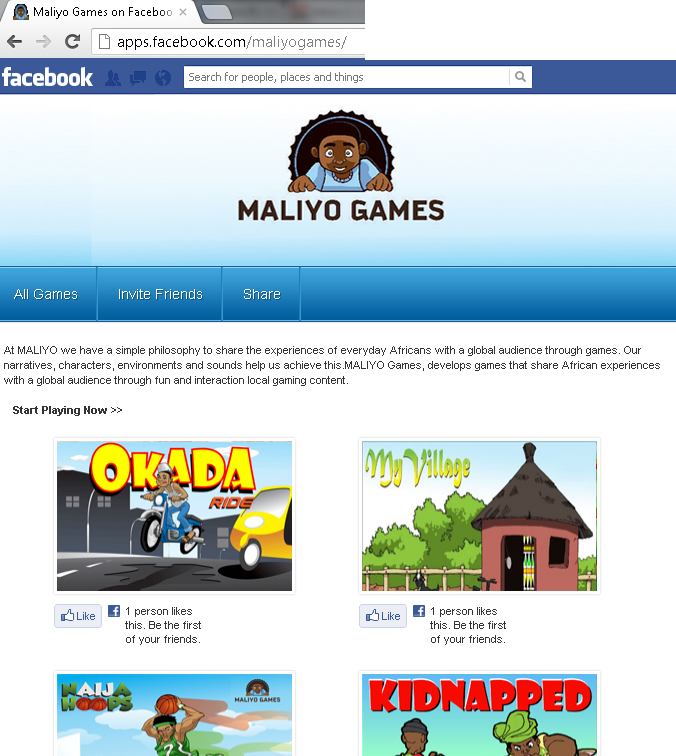 Casual gaming startup Maliyo Games has launched all its 10 games on Facebook's popular app platform. Maliyo launched its games on its website Maliyo.com earlier this year. Taking the games to Facebook will leverage on Facebook's social sharing experience. Maliyo's app allows you play all its games as well as invite friends and share scores.
Do you think you're a badass gamer? Maliyo's Facebook app has got a leaderboard to show who's boss.
To play the games, click here. Games are currently only available to Flash enabled devices. If you want to play a mobile game, you can download Maliyo's Okada.
Maliyo's founder, Hugo Obi will be on CNN's Marketplace Africa on Friday, 12th Of October at 4PM GMT. If you miss it, we'll try our best to get our hands on the video.
The gaming startup will also be at DEMO Africa day in Nairobi, Kenya later this month. What's your favourtie game from Maliyo?