Kuluya 2.0 Goes Live: Hello Social Gaming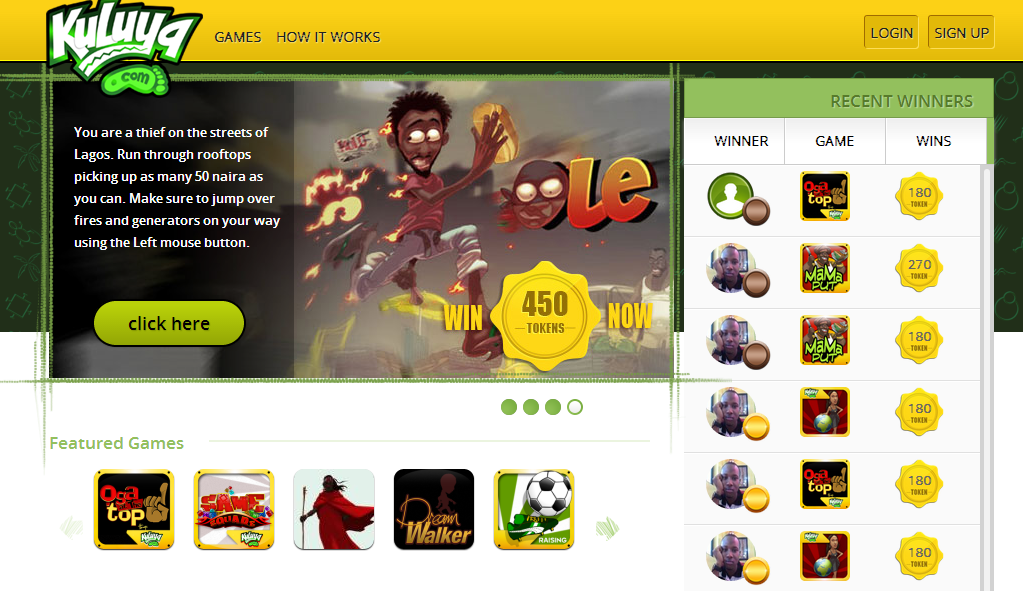 Gaming startup, Kuluya, has launched a new version of its website. The website still retains its popular games but the new twist comes with tokens, challenges and tournaments.
Kuluya now allows its users sign in via Facebook or email and get tokens for playing games. The number of tokens you get for playing each game differs based on your rank of Chairman, Expert, Intermediate, Learner or Newcomer. Chairman is as high as you can go. To increase your rank you have to increase your skill level at any of the games. Regular games are free to play.
Tokens
Each user starts with 500 tokens. Tokens are then deducted when a user enters a Tournament or Challenge. A token is equivalent to 1 Naira. You can buy Tokens via the website and win tokens by winning Challenges and Tournaments.
Challenges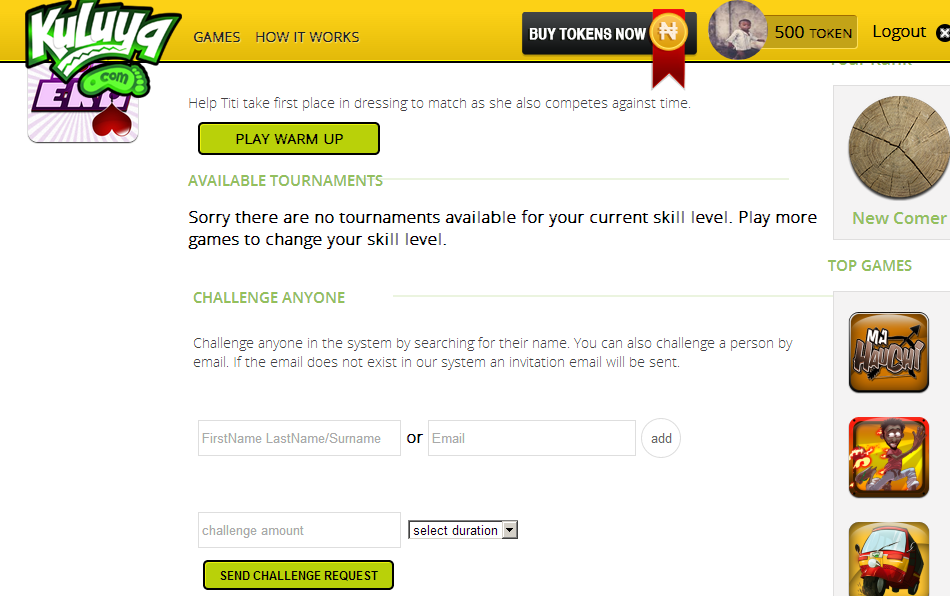 A Challenge is effective when one user invites another user via his User ID or email address. Both users agree on how many tokens are at stake for the game and they play for it. Tokens are deducted transferred to your opponent if you lose. You'll get notifications as soon as another user challenges you.
Tournaments
A Tournament on the other hand takes place with a random player in your skill level or rank on a particular game. You stake a recommended amount of token and winner takes all. You'll be charged 100 tokens for taking part in a tournament.
Cash Winnings
After playing regular games, tournaments and challenges, you can decide to withdraw from your Kuluya account. Kuluya currently supports Interswitch cards so if your bank/service uses the Verve platform, you can withdraw into that account. Kuluya charges a transfer fee of N100 and you must have N1,000 left in your Kuluya account after withdrawal.
For more information, checkout this help page from Kuluya and the video below.
We've noticed that Kuluya has stopped running ads on its pages. This means they're seriously banking on the idea that people won't mind paying to play challenges and tournaments. They've recently raised more money and are now worth $2 million so they'll have to get their monetisation strategy right before the investors start knocking.
What do you think about the new Kuluya? Please leave a comment.