Kuluya Games Land On Android And Windows Phone
Idamiebi from Sonbim Games called it.
"We probably will, at some point I know they're going to head to mobile. It's bound to happen sooner or later."
Well, it has happened. You can now download Kuluya games from the Google Play Store. Currently, there are four games: Oga At The Top, Matatu, Msitu Wars and Masai. All the games feature leaderboards with players from around the world and of course there are touch-screen controls.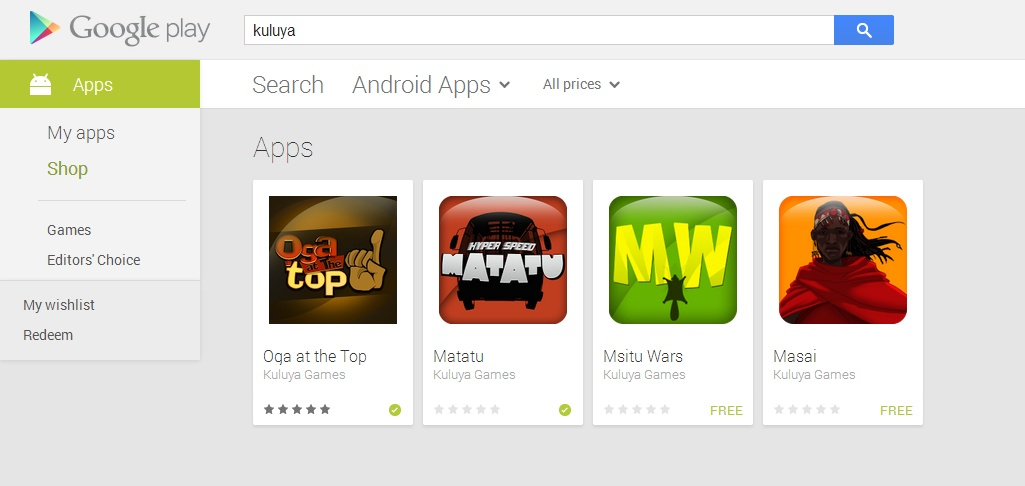 For Windows Phone users, Oga At The Top seems to be the only game available. All the games are free so downloading shouldn't be a problem.
Simply searching "kuluya" will display all their games in the search results. We'll spend some time with them and tell you what we think.
Try these games out and let us know what you think in the comment section.