Technesstivity Meets: Titi Tilapia Project Lead, Idamiebi Ilamina-Eremie
I had the pleasure  of talking to a pioneer and the founding partner of Sonbim Games. Idamiebi "Idams" Ilamina-Eremie, the Project Lead of Titi Tilapia. Sonbim Games recently released an Android application package file that is the open beta version of their game Titi Tilapia. Sonbim Games is a homegrown indie game development studio, they are regarded as the first of their kind and they are doing their best to make  a point – Nigeria can develop games as well as any Rovio or EA Mobile around.
AO: Tell me about Sonbim Games?
IDAMS: "Sonbim Games is primarily based in Abuja, Nigeria. We are a team of creative designers and more. We started with just our passion for games, we mostly operate remotely from our homes and offices as of this moment."
AO: What kind of skillsets do the people have at Sonbim Games?
IDAMS: "Well there's me, I'm a mashup of a lot of skills; 3D Animation, Graphic Design, Video Production and Programming. Then there's Geoffery, my childhood friend, he's also an excellent graphic designer and 3D Whiz. There's Folarin in Port Harcourt whose specialty is illustration , he does all the sketches before we develop them. He's also a 3D animator, Visual Effects and Video Production person like me. In the sound department we have my brother Boma and a Lagos-based producer and my very good friend Christopher Ogbuehi a.k.a. Cikk0. They've both been brilliant."
AO: Sounds like a dream team. Is is challenging to work with your people in different locations?
IDAMS: Laughs. "Yes, definitely. Especially with a minimal budget, but first and foremost we are all friends. That is what makes this work." "I'm sure you've noticed but we have no dedicated programmer on our team."
AO: I was going to ask about that. Does everybody take part in the coding?
IDAMS: "No, just me. We knew our strengths from the beginning and realized coding wasn't exactly our strong point. Which is why we decided to keep the game mechanics as simple as possible. I've been learning as I go along and it's been challenging but fun.
AO: How long has Sonbim Games been working on this Android based Titi Tilapia?
IDAMS: "We started working on it roughly two months ago. In late June." 
AO: Why the change of strategy form PC to mobile?
IDAMS: "The honest truth is that, it was because of the Microsoft 9Ja Apps regional contest, we were supposed to build relevant applications for the Windows Phones and Windows 8 (Metro). The direction we were head was only going to allow us to go through PC (Desktop). So we had a meeting about it and said 'Let's make a new game.' and someone said 'What's the point? We already have a brand.' and he was right we had Titi Tilapia. So we made the decision to go mobile from there and bring Titi Tilapia to Android and in the future iOS."
AO: I see. It was the best of both worlds.
IDAMS: "Exactly, we are taking advantage of our earlier publicity with Titi Tilapia and get even more reach than we had before. It doesn't end there. We couldn't submit to the contest because we saw that the Windows Store has some very stringent conditions for an app to be submitted. Especially when the app comes from a developer studio in Nigeria. It took bout three weeks to work on our game and the contest submission ended before we were approved on Windows Store. We decided to focus on Android fully from that point."
AO: Tell me, how did it feel when popular press started naming Sonbim Games as the first indigenous game developers from Nigeria?
IDAMS: "It felt good. We didn't set out to get that label  though, we were just having fun back in 2011. The goal was to finish the game as soon as we could. Along the way, people took notice of what we were doing and expectations were raised. They said things like, 'Oh this is very nice but we would really like if you did this and that and that…', it's one of the things that helped us kill the PC game. They were right of course, their suggestions would have made it a better game. Still we had no real programming expert on the team and it would have taken too long to finish it if we continued at our current pace. It's part of why we switched to mobile."
AO: It seems like the decision is paying off, am I right?
IDAMS: "Yes it's paying off. Wider reach and a completion date that is very soon. You can expect the game to be out in November on the Android Market."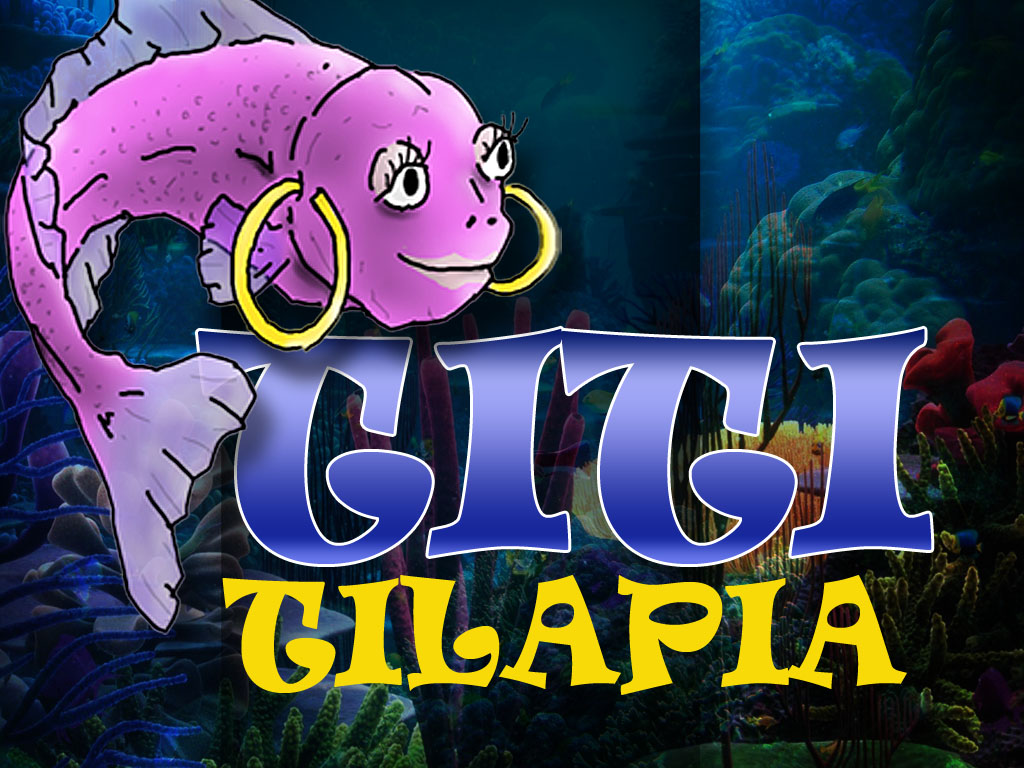 AO: Why the fish?
IDAMS: Laughs. "Back in 2011, I and Jeff (Geoffery) were going through ideas for a game that we could make. Trying out different 3D character models. We wanted to target the casual gamers, so simplicity was a major factor. High-end games were off the table, it's not like we wanted to make a Call of Duty or anything. Chuckles. We didn't have the capabilities for that. It needed to be 'cartoony', small and appealing to kids. While we were checking out some animal concepts Jeff says, 'Why is it not about a fish picking eggs?'.
"It stuck, at first we imagined something, Mario-style, but a Mario-fish wasn't looking so good and a fish swimming in water required less animation. That's how we went with it."
AO: You mentioned that the game was to appeal to kids, was the focus educate or entertain?
IDAMS: "The idea was to entertain. We got a few ideas though. We went to Lagos in January to speak at the Global Game Jam, there we got a suggestion that in between levels i.e. the loading screens we should put facts about the fish species and where to find it in Nigeria, little tidbits like that. So we will add that to the game, but it's still 80 percent entertainment."
 AO: So we can expect more fun?
IDAMS: "Yes, of course, until November we will be releasing more beta versions of the game with more levels, bug fixes and polished everything."
AO: You and Geoffery started this company and then you brought your friends on board, and you all share a common goal. What are your goals for Sonbim Games?
IDAMS: "I would love to give the statement that we will be the biggest and the best, that's a partial goal. I would say that our first goal is to be the success story, that game development in Nigeria can be a viable business venture. We are doing it for the passion but we want to do this as an experiment, check the responses and make decisions from there. I would love the company to grow and expand, but we will need to make sure that it is viable. Titi Tilapia is the test for that."
AO: Do you consider the other developers like, Kuluya and Maliyo as runners with you in this Nigerian indie developer race?
IDAMS: "We started before them, I don't really see them as competitors but as collaborators. Mainly because their focus is a bit different, it's web but we plan to cut across PC, Mac and mobile systems. The way we are developing allows us to deploy on a lot of platforms."
AO: Of course the difference isn't lost on me, but it was a way of knowing if Sonbim Games will ever produce web-based games in the future. So Sonbim Games, Maliyo and Kuluya will never cross paths in that regard?
IDAMS: "We probably will, at some point I know they're going to head to mobile. It's bound to happen sooner or later."
AO: Does Sonbim Games plan to be indie in the coming future?
IDAMS: "For as long as I possibly can. I like the spirit and creative control. We can work fast and output small games in months. Rather that facing the bureaucratic procedures that go with setting up a proper game studio under a big name."
AO: About you, where did you study?
IDAMS: "Studied at Rivers State University of Science and Tech in Port Harcourt."
AO: You mentioned Call of Duty, do consider yourself a gamer?
IDAMS: "Definitely , my gaming has reduced in the last few years but definitely still one."
AO: Console, PC, or handheld?
IDAMS: "Mostly PC. I haven't bought a console since my PS2."
AO: Do you have anyone who inspires you?
IDAMS: "Lots of Indie Developers do. I may not recall their names now. But I follow a lot of their stories on sites like indiegames.com and indiedb.com. The spirit is awesome, you hear of people who started with zero knowledge (like us) as well as those that worked at big game companies but left to do their own thing and follow their passion. People like Norm (creator of Minecraft) with over 4 Million copies sold. Even before the game was finished."
AO: What's your favorite game on PC?
IDAMS: "Funny enough, my favorite game at the moment is Rayman. It feels fresh that some people took time to create that kind of game. In these days of 'high-end 3D and all'. I'm also playing Batman Arkham City and Need For Speed Most Wanted."
AO: What's your message for your fans and those who support you?
IDAMS: To our fans and those who have supported us for far, all I can say is we really appreciate you guys, you're the reason we keep doing this despite all the challenges. Keep believing and we'll do our best not to disappoint you."
Keep it right here on Technesstivity for the future of Nigerian gaming.