Dealfish Nigeria Announces Print Edition
MIH has been going through a rough time. It has had to shutdown Kalahari Kenya, , Kalahari Nigeria, Dealfish Ghana and Dealfish Uganda. In order to save what is left of Dealfish Nigeria, there's now a print edition of classified ads on Dealfish.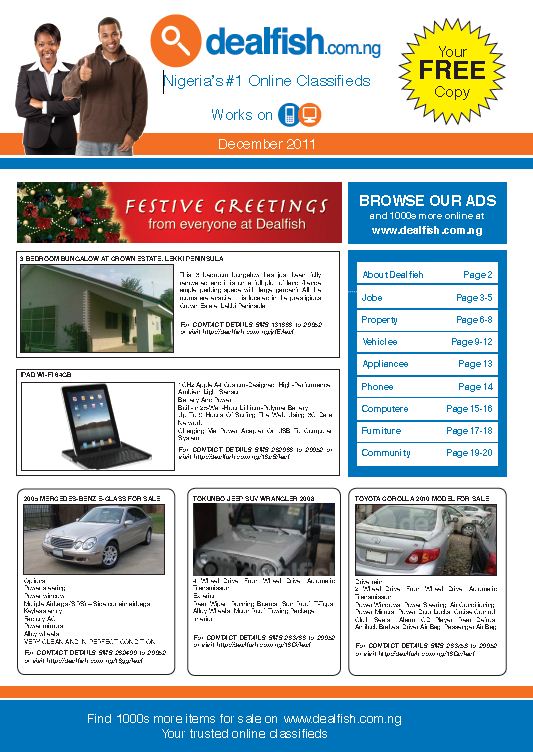 The print version offers 20 pages of classified ads and is targeted at people who don't know about Dealfish and its services or don't use Dealfish online. The listings direct readers to get more information online or via SMS.
The question is will this work for Dealfish? They've already spent a lot of money on traditional advertising. They got billboards, flyers and ads on BRT buses. What do you think? Please leave us a comment.
Source: Techloy