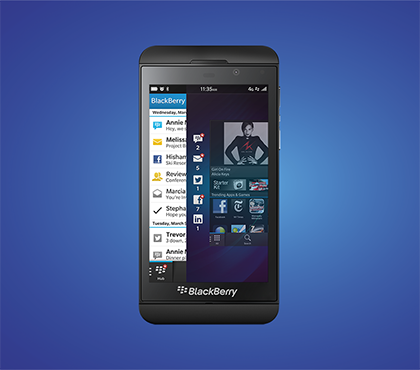 BlackBerry(they're no longer RIM) has announced its first lineup of devices running the BlackBerry 10 operating system.. The BlackBerry Z10 has a full touchscreen experience with a 4.2-inch screen and a resolution of 1280 x 756 pixels.
While we're waiting for BlackBerry to release official specs, here's a video introducing the BlackBerry Z10.
<iframe width="640″ height="360″ src="http://www.youtube.com/embed/BDtxZr5TS7E?rel=0″ frameborder="0″ allowfullscreen>
WATCH: First Look At BlackBerry Z10 [VIDEO].
Tags : blackberry, BlackBerry 10, BlackBerry Z10, RIM