The views and opinions expressed in this article are that of the author. These views and opinions do not necessarily represent those of Technesstivity, and/or any other contributors to this site.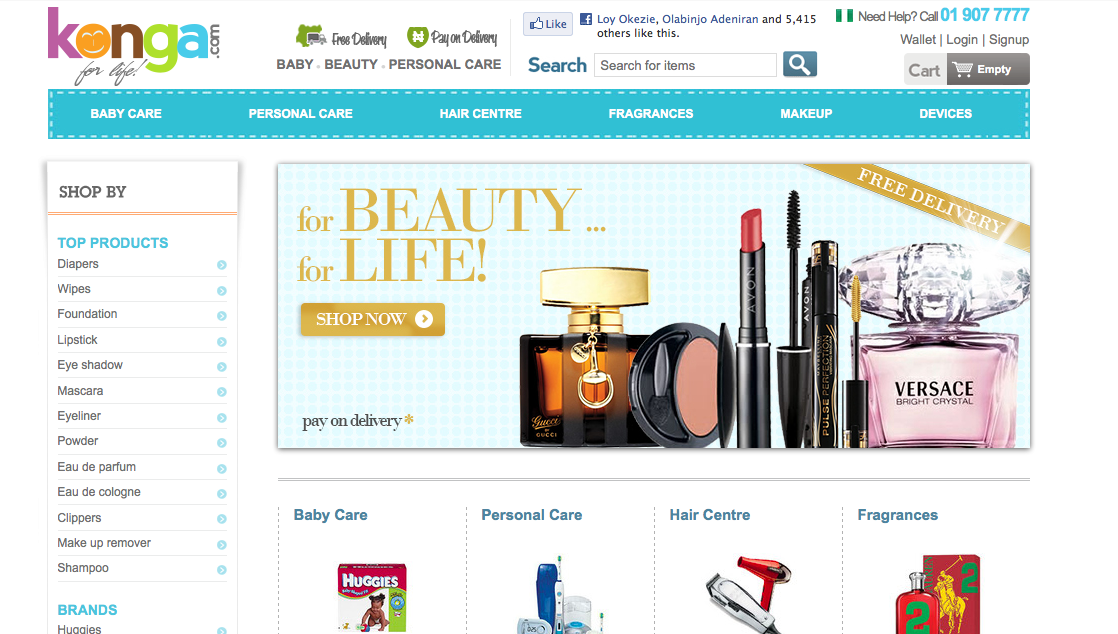 Earlier today, I was on Linda Ikeji's Blog and I saw a post about a site called Konga.com that offered "baby, beauty & personal care retailing in Nigeria." I was impressed because barely three months ago, I came across something similar.
As a student in the US living on campus without a car, going to the grocery store can be a pain, especially in between school work and trying to work around campus shuttle schedules. So, when I found Soap.com, I literally had this play in my head. It was and has been such a lifesaver, I just have to order what I want and it comes to me in a day or two. Simple and perfect!
I thought about how cool it would be if we had something similar in Nigeria, but when I thought 'similar', I didn't think Konga.com-type similar. Everything on the site is pretty much from Soap.com's layout, and I was more furious than impressed when I saw it. Everything right down to the font, the logo, the individual product pages etc.
It took me a lot to actually write this post because I really don't want to get on the bad side of anyone. Plus, they aren't the first to copy the layout of another site. Rocket Internet is notorious for using the concept and design of other major sites to create localized versions. Their Nigerian version of Zappos, Sabunta was caught copying code from Fab.com.
I really am a great fan of innovation, and I don't mind taking a concept and creating something based off it. But, I don't think it's cool when you completely take what someone else has created and stamp another brand name on it. Below are some comparison pictures.
What do you guys think? Am I taking this too personal? I'd really like to hear your thoughts, sound off in the comments below.
UPDATE: They have since revamped everything. Layout is still slightly similar.
Tags : copy, imitation, konga, Rocket Internet, Sabunta, soap