$120,000 for a Promoted trend on Twitter
So the other day, my friend asked me how does Twitter make its money. I told him the obvious answer, which was through advertisements but I didn't know exactly how much they make through this medium.
I did some research. and according to a recent interview with marketing site, Clickz, Twitter director of revenue Adam Bain revealed that the cost of a promoted trend is now $120,000. Here is what he had to say in full:
"Big dollars come in from brands like Toyota, HBO and Samsung – all of which have run a Promoted Trend recently; however, Twitter aims to bring in smaller and mid-market brands through its inside sales team as well. The firm's Promoted Accounts and Promoted Tweets offerings are auction-based while Promoted Trends now cost $120,000 per day – up from $25,000 to $30,000 at launch in April 2010. The company also recently began requiring that advertisers spend a minimum of $15,000 over three months on bid-based Promoted Accounts and Promoted Trends offerings."
Anytime you see a promoted tweet on the right hand side of your timeline, Twitter receives a whopping $120,000. That is more than what the average American earns in 3 years before taxes. With Facebook as their main and (probably) only competition it's not hard to see why they are currently making so much money from ads. The company doesn't plan on resting on their heels, Twitter has been offering promoted accounts and promoted tweets for sale through an auction system, where the highest bidder acquires the account and gets their tweet promoted but it requires that the advertisers spend $15,000 over three months. With a reported 600 advertisers from 6,000 campaigns since April 2010, that is a jaw-dropping 90 million dollars acquired. (That can be used to purchase two extra TweetDecks)
Although the price tag may seem high, Twitter's promoted ad and trend could be a real investment to brands that are looking to form a long term relationship with consumers. Do you think the prices are too expensive or they are fair? Leave your opinions below.
And since we are on a Twitter related topic, follow @Technesstivity on Twitter.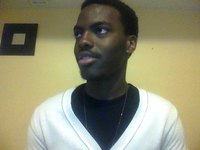 Ehima Osazuwa is a student who is currently enrolled in a 4 year program in the Engineering faculty of McMaster University. He attended Whitesands Secondary School in Nigeria and graduated in the year 2009. He decided to join the Technesstivity team because he has always been interested in various forms of technology. Aside from technology, he enjoys watching and playing sports