Mobile Technology In West Africa[INFOGRAPHIC]
In this Infographic from tech incubator iHub's Research team and mobile advertising network Twinpine, we get more insights into mobile technology stats across West Africa. How does this differ from the other Infographics we've seen? We finally get numbers from Cote D'Ivoire.  We also get to see growth from 2008 to 2010 so we can easily spot the trends.
There were over 13.3 million handsets in Cote D'Ivoire in 2010 with Nokia taking a 40.9 per cent share of the market and Samsung at a far 17.1 percent. Across Nigeria, Ghana and Cote D'Ivoire, Opera's Opera Mini is the most used mobile browser – just like it is across Africa.
Dive into the Infographic to get more stats.[Click to enlarge]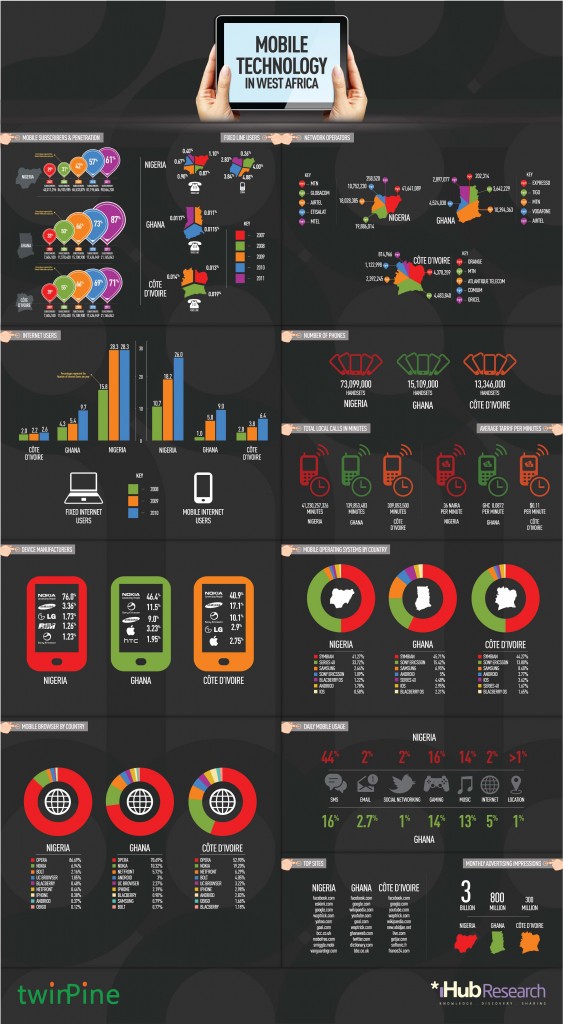 Source: TechLoy