YouTube Naija Goes Live!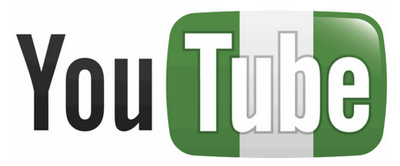 We posted last month on Google's plans to launch a localised version of YouTube for Nigeria. The site officially went live yesterday, and YouTube has partnered with Chocolate City, Storm 360, Nollywood Love, Channels TV and Lagos Television to bring local content to the site. The YouTube partner program has also been launched so content creators can develop videos and grow audiences while generating revenue.
Localised videos aren't yet showing up on YouTube.ng or YouTube.com.ng as the URLs are being redirected to http://www.youtube.com/?gl=NG&hl=en-GB. By the end of the launch event yesterday and as I draft this, localised content haven't still been pushed to the homepage. All I see are a bunch of tech related videos from RIM, Mythbusters to Nokia.
Nigeria joins the growing Kenya, Egypt, South Africa and Tunisia on the list of African countries with localised YouTube versions. YouTube Naija will feature a new Logo with 'Tube' in the colours of the Nigerian flag. The design is consistent with YouTube's new design. Making channels prominent and showing you shared videos from your Google+ and Facebook friends
We'll keep you updated as more details emerge.
What do you think about this? Please leave a comment