The NCC Wants to Spy on Nigerian Phones and Emails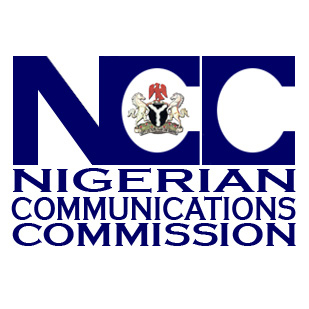 The Nigerian government is pulling an NSA on us and we don't even need an Edward Snowden. The Nigerian Communications Commission (NCC) has invited firms with experience in mobile and electronic surveillance to bid for 25 contracts in line with the Public Procurement Act 2007. The act says the Bureau of Public Procurement has the power to recommend for investigations by any relevant authority if it considers it necessary among other things.
According to Leadership.ng, the NCC already released  "a draft policy on Lawful Interception which is meant to monitor telephony communications such as phone calls, short message services (SMS) and chat messages" a few months ago.
Some of the contracts the NCC intends to reward include, "Review of the Readiness of Social Media Networks and its Implications for Telecommunications Regulation and National Security", "Development of a Technical Framework for Data Filtering in Telecommunications Networks", and "Electronic Archiving of Documents".
I can see why they would want to implement such contracts especially with the issue of national security. However, this is bound to raise a lot of privacy concerns if we're all going to have our texts, calls IMs and emails monitored by the government. This comes at a time when privacy in the US and UK has become more of an issue than it ever was with the news of the NSA spying on Americans and news from today saying spy agencies from both countries can get past even the most secure encryption.
Apparently, this isn't even a new thing. During a forum for the review of lawful interception organised by the Joint Action Committee for Information Technology Awareness and Development, Dr. Lanre Ajayi, President of the Association of Telecommunications Companies of Nigeria revealed Nigerian telecommunications companies were already using services like Digivox. Digivox describes themselves as a "manufacturer of specialized security applications such as lawful and tactical interception systems". The  federal government also received backlash when they revealed they had awarded a $40 million contract to an Israeli company for a  software that would monitor emails of Nigerians online.
"By virtue of NCC Act 2003, operators are under obligation to implement technical capabilities for lawful interception," said Mr Gbenga Adebayo, Chairman of the Association of Licensed Telecommunications Companies of Nigeria. "It is worrisome, that where operators have provided some information to security agencies, the law enforcement and security agencies have said 'operators gave us information; operators gave us call data records'. This has often led to attacks of operators' facilities. It is critical that the National Assembly provides legislative backing on lawful interception."
Source: Leadership.ng and IT News Africa