Africa's First Online University, Beni American Universty Is Now Publicly Available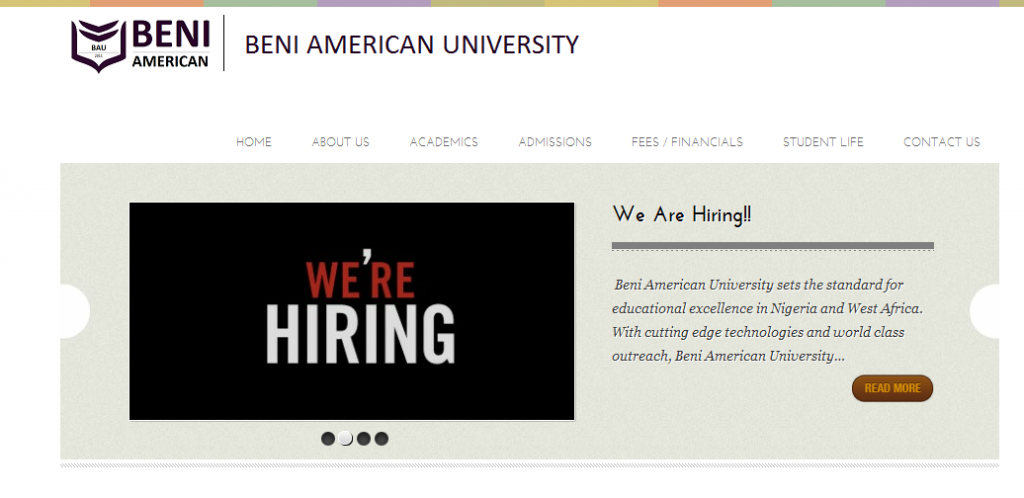 Africa's first online only university, the Beni American University is now publicly available to applicants after weeks of running in BETA. Courses are available in undergraduate for secondary school graduates and graduate categories for degree holders. Only two undergraduate courses are currently available – Associate Degree in Business Management and Associate Degree in Management Information Systems.
Undergraduate courses cost $2000 and are open to installment payments of $1000. Beni American University is also open to part-time students. Graduate courses on the other hand, cost $3000. 25 percent scholarships are available for students who have spent the equivalent of a year at the university and have a minimum GPA of 3.5.
Beni American University has partnership with Encipher, usePULSE and NEAI. Pulse will supply Beni American University students with low-cost Android tablets from the fall of 2012. Internship opportunities are available via Encipher.
Technology, more especially the internet is about to change Education like it has changed almost every industry it has come in contact with. The question is are people willing to pay for content you can get free on MIT's Open Courseware and other platforms?