RIM Q4 Report: $125million Loss, Jim Balsilile Resigns From Board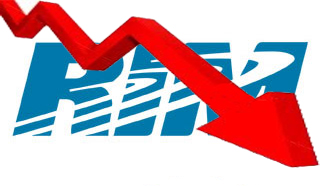 This sucks coming from the company that practically invented the smartphone, RIM has posted its earning reports for the fourth quarter of 2012 and they don't look good. Revenue was down by 19% from Q3 to $4.2 billion and down 25% from Q4 of 2011. A net loss was also reported at $125 million or $0.24 per share diluted in Q4, along with earnings per share of $0.80.
In shipments, RIM could ship only 11.1 million devices in Q4. A 21% drop from Q3 shipments. However, there was an increase in BlackBerry PlayBook shipments – 500,000 were shipped compared to 150,000 last time.
In Canada, Apple has overtaken the number of RIM devices shipped across the country. RIM shipped just 2.08 million BlackBerry smartphones across the Great White North while Apple shipped 2.85 million units.
Former co-CEO, Jim Balsilile has announced his resignation from the board of the Waterloo based company. RIM is currently facing delays in the launch of its BlackBerry 10 OS and competition from Apple's iPhone and Android based smartphones don't seem to be stemming down soon.
What do you think RIM can do to save itself? Please leave us a comment.
Source: TechCrunch via MarketWire