BlackBerry Announces BlackBerry Q20 And BlackBerry Z3
BlackBerry announced 2 low end devices to its BlackBerry 10 range the Blackberry Z3 and Q20. The Z3 is like its predecessors the Z30 and Z10 while the Q20 features a touch screen and keyboard combo like the Q5 and Q10.
BlackBerry Q20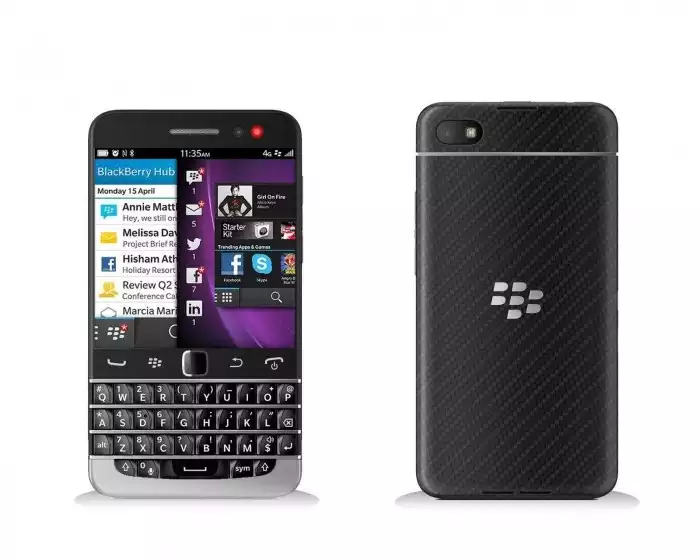 The BlackBerry Q20 features a 3.5-inch touchscreen display and a physical keyboard. BlackBerry calls it a Classic and it brings back the Menu, Back, Send and End buttons. It even has the good old trackpad BlackBerry is famous for.
John Chen, BlackBerrys Executive Chairman and CEO said in a statement
In my first 90 days on the job, I consistently heard from our ardent BlackBerry customers that the hard buttons and trackpad are an essential part of the BlackBerry QWERTY experience, that made their BlackBerry smartphone their go-to productivity tool.
BlackBerry Z3
The BlackBerry Z3 features a 5-inch 540 x 960 pixels qHD display. It is powered by a 1.2GHz dual-core Snapdragon processor and 1.5GB of RAM. Internal storage stands at 8GB. BlackBerry hasnt given information on external storage.
For a rear-facing camera, the Z3 sports a 5 megapixel camera while its front-facing camera is 1.1 megapixels. Connection options include USB 2.0, WiFi, Bluetooth and HSDPA.
The BlackBery Z3 will launch in Indonesia in April and will cost below $200.
BlackBerrys blog only highlights its Indonesia launch of the Z3 we cant say yet if the Q20 and the Z3 will be launching in Nigeria but were expecting it. BlackBerry devices have been launched here consistently in the last 3 years.